Member Blogs
5 Latest Lehenga Choli Designs for Girls to WOW in Wthnic Wear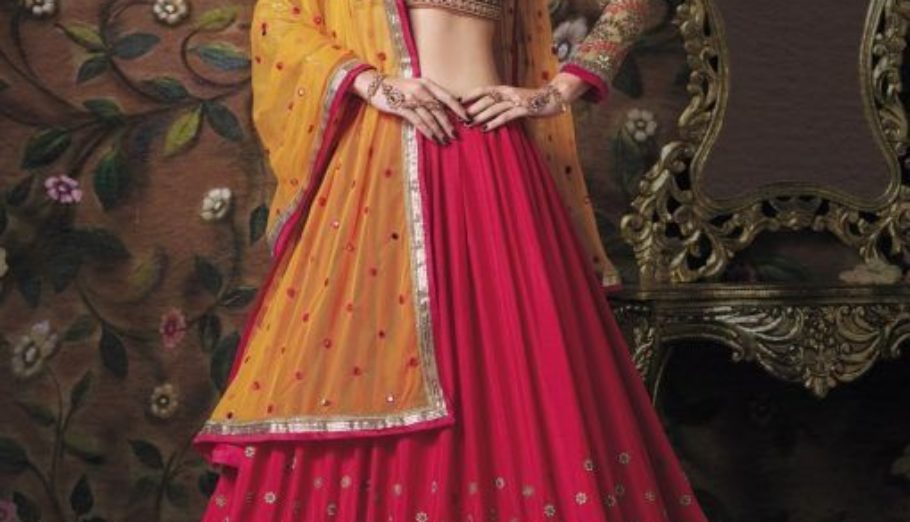 Indian ethnic wear especially lehenga choli has taken Indian fashion world by storm. It has become a staple not only for brides but every girl out there. Did you know different types of fabrics are used to create beautiful lehenga cholis? It's the type of fabric, which classifieds them into various categories.
As the wedding season is on and the market has been swarmed with latest lehenga choli designs, it would be a great help if you know which fabric should be your choice. Here, we are going to discuss different types of lehenga choli fabrics for your guidance. Let's find out.
The Sheer Net Lehenga
Girls are breaking records for net lehenga choli online shopping. The net lehengas has become popular choices for wedding lehenga choli couture. From simple to elaborate, women are preferring almost every type of net lehengas today.
Popular designs you will find:
The bridal wear comes with the blend of silk, chiffon and nylon
Sequined and studded with semi-precious stones
Motifs and embroidery work
The Luxuriant Silk Lehenga
Made of the finest threads of silk, a silk lehenga is said to be luxurious of all. The fabric makes it a foremost pick for grand occasions like weddings. The sheen itself emphasizes on its luxury. Stepping into this plush couture makes every girl feel like a real queen.
As far as designs are concerned, then some of the most popular styles of silk lehengas are:
Zari embroidery
Tie and dye
Bead embroidery
Mirror work
Patch and appliqué work
Thread embroidery
Multi colored zardosi plus stone work
You can also come across printed silk lehengas which showcase a beautiful blend of tiny hand-painted prints. Bridal silk wedding lehenga choli is in vogue, which girls are shopping pleasurably.
The Flowy Georgette Lehenga
The latest lehenga choli designs in georgette fabric are winning hearts all over. The flowy nature of this fabric makes it popular amongst young girls. It makes an outstanding selection for party wardrobe.
The most popular designs of georgette lehenags are:
Beaded and sequined
Printed, block printed, tie and dye
The one with zari zardosi work
The Comfortable Cotton Lehenga
India being a hot and humid country often calls for comfortable clothes in one's wardrobe. Talk about the parched land of Rajasthan and Gujarat and we find that women over there prefer cotton lehengas as compared to others. The Indian lehenga choli in cotton fabric gives women a respite from the hot and humid climate and makes them feel comfortable all through the celebration they wear these ensembles.
Some of the different designs of these cotton ethnic wear are:
Multi-hued lehenga
Patch and appliqué
Mirrored cotton lehenga
The bandhani print with tie and dye
Embroidered Lehenga Choli with plain dupatta or chunri
The Chic Crepe Lehenga
When simplicity plays a role in determining beauty, then crepe lehengas come into play. Perfect for Indian summer season, the crepe lehenga is a perfect choice for social get together and party.
Some of the best designs available in this ensemble are:
Printed ones
Resham, zordozi embroidered
Now, you shouldn't wait more to find the perfect Indian lehenga choli. Take inspiration from above suggestions and stay ahead of ethnic fashion race.