Dealing with Depression and Anxiety: Is it all in your Gut?

One of the things I like best about producing 2nd Act TV is meeting so many motivational people who enable us to change our lives and inspire us to become the person we always wanted to be, no matter what our age. Being of sound mind and body, I feel blessed to be able to pursue my purpose and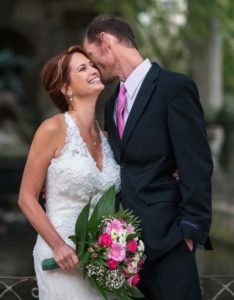 passion; and as a matter of choice live life to the fullest. While I believe that happiness is a choice; I've also come to realize that that choice has been stripped from millions of people suffering with depression and mental illness.
A frequent guest on 2nd Act TV, Paige Valdiserri is one such woman who inspires us to look at life, health and healing from a different perspective.
Her extraordinary gifts have helped thousand of people around the world go from a place of fracturing back to wholeness. Her experience often came at a great personal toll. In a recent interview, Paige shares her emotional struggle with her husband's four-year puzzling illness that brought him to death's door three times; and prompted her to find the research and treatment that ultimately saved him.
Her story is a relentless battle with traditional protocols that didn't take the role of our gut into consideration when treating a patient who is presenting with mental health symptoms. CBS News recently did a story on this emerging new "non-traditional" field of study. It's called "nutritional psychiatry" and looks at how diet impacts mental health. Please share this video, as it is likely to resonate with someone you know.
According to the National Institute of Health, over 16 million U.S. adults reported having a major episode of depression within the last year; and women more so than men. Do you have a story to share? Your experience may resonate with someone who needs to hear they are not alone.
To contact Paige directly, please click here
To subscribe to 2nd Act TV, please click here