Audio (Podcast)
Ordinary Mom With a Rockin' Kid: He's Got Bonus Chromosomes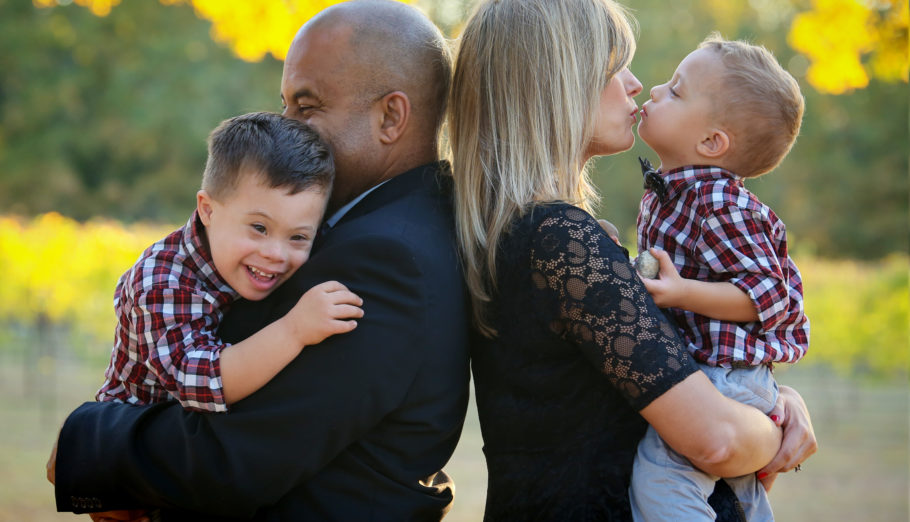 Cara has always been known as outspoken, funny and loud.  Most recently she has launched a new blog Mamability (http://www.mamability.com) where she details her life as a mother to three little boys (newest arrival last week).  She shares her experiences with her oldest son E who receive a birth diagnosis of Down Syndrome.
She is a member of Down Syndrome Diagnosis Network (http://www.dsdiagnosisnetwork.org/) as a Rockin' Mom because E rocks an extra chromosome.  She combined her professional life as a communications professor and her mom life with E in a Tedx talk with ACU,  https://youtu.be/Vk5RcCqnX9w?list=PLTGlZq79p8GHqQ_Xn3dRZdkRTQIWDXbQj
Cara is a professor at SMU where her primary research interests lie at the nexus of organizational, gender and family communication. Through her dissertation work she examined the communicative practices and tensions associated with women's entrepreneurship; her recent study on women's organizational leadership was published in Labyrinth Paths: Women's Leadership Development and Communicative Praxis in the Twenty-first Centuryby E.L. Ruminski and A.H. Plymouth (2011). Additional research conducted with colleagues regarding the message design logics of organizational change was published in Communication Monographs (September, 2013).