Member Blogs
Believe It, Speak It, Don't Give Up and Reach Your Goals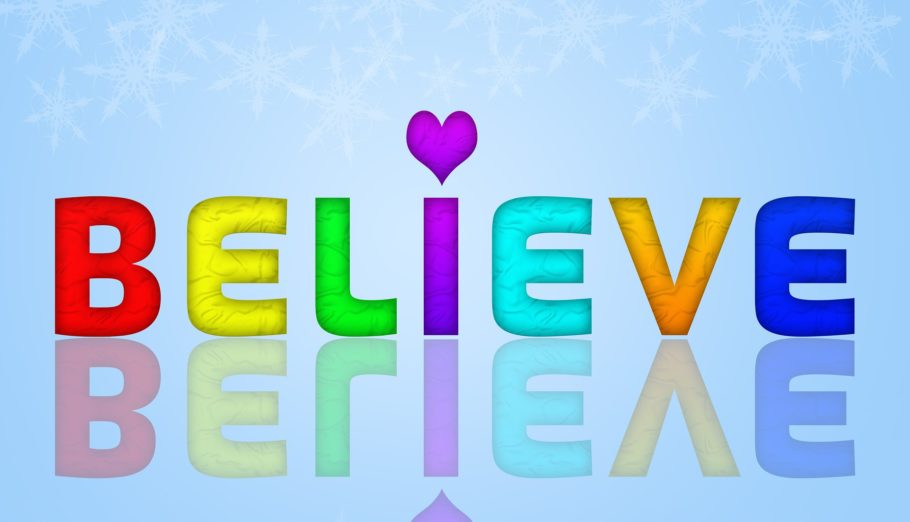 I am sure we have all heard repeatedly that if you do not believe in yourself, no one else will. The question I would like to ask is; how does this statement apply in our lives? Should we apply this statement to our weight loss journey? To answer the second question; yes we should apply the statement to our weight loss journey. We have to believe that we can lose the weight. No matter what anyone else tells us, including ourselves.
What is the definition of believe? According to Meriam-Webster dictionary, "to have a firm religious faith; to accept something as true, genuine, or real; to have a firm conviction as to the goodness, efficacy, or ability of something; to consider to be true or honest."
When we decide to lose weight, we have to believe we can do it. However, it goes beyond just believing that we can lose the weight. We have to act on our belief. How can we act on our belief? First, we cannot just say it with words, but we have to believe it in our heart that you can lose weight. We have to accept it as being true, no matter what we face.
Second, you have to start a workout program. Find a workout program you enjoy doing. As an Accountability Coach, I suggest to my clients to become involved in exercise they like to do. If you like to dance, you may want to try Zumba, if you like to walk but the weather is bad outside, you can go to YouTube and play a walking video. We have to try different exercises to see what we like. The exercises we like will keep us going back for more.
Third, one of the most important things when it comes to believing is, we can't give up when things get tough. If we give up, that means we didn't believe we could do it when we started. Remember, to believe in something means that we accept it as truth. There are going to be times when we face challenges on the journey. We aren't going to want to exercise, eat healthy, fight the cravings or drink our required water. We can't let the trials we face on our weight loss journey stop us from believing we can reach our goals. If we fall down, we have to get back up and not beat ourselves up about falling down.
What are some things to help us to continue to believe that we can reach our weight loss goals?
• Write realistic goals. For example, losing 10 pounds in a month isn't a realistic goal. Can it be done, yes, but on average, we should lose 4 pounds a month. Other realistic goals: I am going to drink five glasses of water five days a week. I am going to prep my meals three days a week. I am going to exercise for 20 minutes three days a week. Start with realistic goals. As we reach those goals, we can increase the goals. I help all my clients set realistic goals they can reach.
• We should say, write or listen (record yourself) to what we believe every day. The more we say, write or listen to what we believe, the more we will believe what we are saying.
• Find an accountability partner. As an Accountability Coach, I talk to my clients and send them accountability emails to make sure they are staying on target with their goals.
• Find exercises that are fun and that will keep you going back for more
If you are tired of the ups and downs of diets and trying to do it on your own without seeing results, this is your opportunity for you to take advantage of our free 30 minute Health, Wellness and Fitness Consultation. Click the following link http://leadingbyexample.us/consultationappointment to schedule your appointment today. Hope to talk to you soon.
Find me on social media:
* YouTube: http://leadingbyexample.us/youtube
* Facebook: Zhivi Williams
* Instagram: https://www.instagram.com/lbxfitness/
* Twitter: https://twitter.com/lbxfitness
* Pinterest: https://www.pinterest.com/lbxfitness/
Zhivi Williams
CEO Leading by Example
Health, Wellness and Fitness Accountability Coach
Author of Who Needs A Gym? Using Social Media For Weight Loss