Member Blogs
Better Money Management: 8 Finance Tips for Single Mothers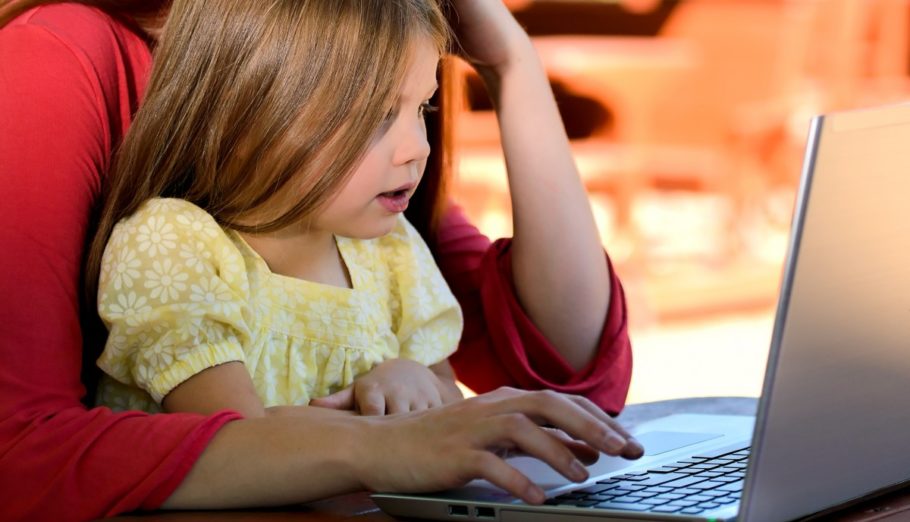 As a single mom, you wear several hats while bringing up your children. Regardless of your marital and income status, you have numerous accountabilities because your children depend on you for everything. Chief among your responsibilities is securing you as well as their financial future through prudent budgeting and wealth management.
Planning your finances wisely now for a comfortable future for you and the kids can be puzzling, and things only get harder for single mothers. From meeting your current needs to raising children to be financially independent, you will need to make well-thought-out decisions at every step.
Here are a few tips to help you set your financial planning straight.
1. Pay Off Debts
Whether it is spending on household items and utilities or on clothes and entertainment, if you have to finance it, you probably can't afford it. It always makes better sense to avoid taking out loans to cover expenses unless the associated terms and conditions mention a clear return on investment. Focus on closing your debts as soon as possible. Remember, the less money you owe others, the easier and faster it will be for you to build wealth and realize your financial goals.
2. Budget Your Monthly Expenses
Creating a monthly budget will allow you to make the necessary monetary adjustments towards wealth creation. Thanks to modern technology, you need not reach for your pen and diary every time you want to make a note of your expenses. Financial software/apps can prove to be more helpful in organizing and making sense of your budget and savings.
Make sure to include all important categories such as debt, housing, food, car, clothing, entertainment, insurance, healthcare, child care, investments, taxes, and miscellaneous expenses in your budgeting plan. Your app/software should be able to provide you with a visual representation of your costs, allowing you to realize where your money is being spent. This is great because you can make adjustments to get your spending under control.
3. Buy Health Insurance to Cover Medical Costs
Medical emergencies are usually synonymous with increased expenses to the extent that the financial drain can empty your money reserves. Having medical insurance for yourself and your dependents can prevent such a situation from arising.
Avoid relying on your employer's health insurance policy as it will be applicable only until you're working with them. Instead, get your own policy with the option to buy a top-up plan for higher coverage. Depending on the policy you buy, you may be eligible for a tax deduction.
4. Protect Your Interests
A lot of single moms hesitate from buying life insurance coverage and perceive it as an added expense. This is understandable since you're following a tight budget. However, it is crucial to think about mortality and decide on who will care for your children should you cease to be around. The severity of such a situation makes having life insurance worthwhile.
Even if you know your children will be well-looked-after in your absence, you will need to think of other financial considerations, such as:
Need for a bigger house for the guardians to accommodate more people
Expenses for hiring a child care
Expenses related to children's higher education and hobbies
Monetary aid for adult children to buy their first home or pay for the wedding
5. Find Ways to Increase Your Income
If you thought that most single moms never have money, you wouldn't be wrong. According to findings by Pew, single moms lead as household heads in household poverty rate at 30%. You need to ensure you don't fall into this statistic.
Think big when it comes to earnings. Be open to working more if it allows you to inflate your income. Ask for a raise if you think you've earned it. Hire extra babysitting (at least temporarily), if necessary so you can earn that advanced degree and become eligible for promotions/higher-paying positions at work or starting your own business venture. The bottom line is, don't hesitate in investing in yourself, especially if it helps you make more money.
6. Enhance Your Net Worth
Begin by determining your net worth. Do so by adding up everything you own, your investments, home equity, car value, and the value of all the assets you possess. Subtract what you owe in debts.
Once you know where you stand monetarily, set up a savings account or invest in a mutual fund that pays interest. Don't worry if you don't have much to invest right now. Remember, every drop makes an ocean. Before you know it, you will have a lot more money in your account. Regular savings will help you increase your net worth in due course of time.
7. Don't Forget about the Golden Years
When securing your children's future, make sure you look after your own needs as well. After spending your working years fulfilling responsibilities towards your children, you deserve to retire comfortably and leave financial worries behind. Even if you think that your grown-up children will earn enough to look after you, it makes good sense to have your own financial cushion to fall back on.
However, you need to plan for that today. Create a separate account that pays interest and start diverting some money towards it. Investing even a small amount of money in this account is better than not investing at all.
8. Educate Your Children about Financial Planning
Children learn the importance of money from their parents, especially when they see their parents saving, investing, and handling money in their day-to-day life with discipline. As a single mother, it is your responsibility to educate your kids about financial planning from an early age.
Teach them to differentiate between needs and wants so children will learn to spend wisely. Explain how money is earned and its value in society. Allocate a monthly budget to them to manage their small expenses independently. Moreover, educate them about online banking, related safety measures, and security best practices to be followed.
Conclusion:
Single moms are superwomen who juggle several tasks at once. When it comes to reaching your financial goals, only you can decide on the best ways to budget, spend, and invest your money. The bottom line is that you should be able to create a robust financial plan by making informed decisions. As the sole head of your household, you will have to work out ways to pay off your debts and make some solid savings. Watching you manage your finances smartly will inspire your children to follow in your footsteps. We hope the financial tips offered above will help you plan optimally for the near and the distant future.