Career & Money
Building Financial Muscles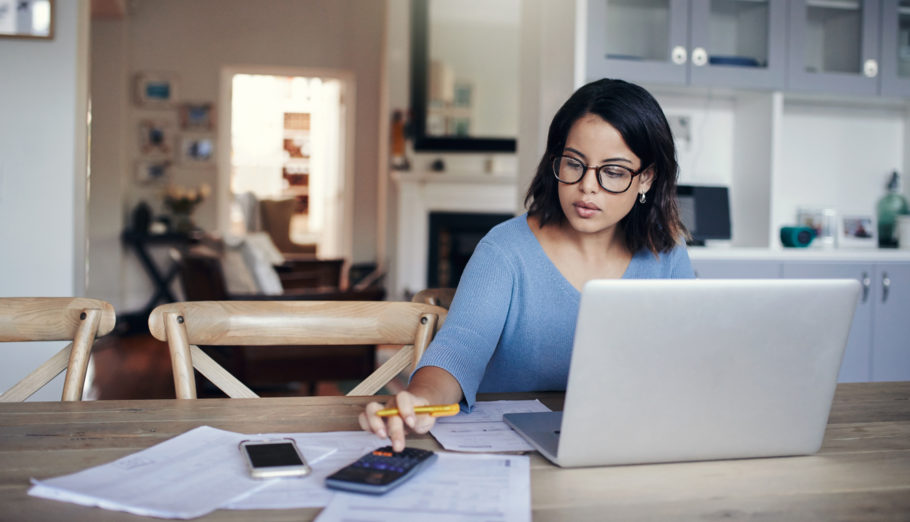 Women are poised to have significant financial power as we grow in wealth, careers and influence in the market place.  Like a physical fitness goal, it takes time to build the right muscles, financial muscles.
How are women gaining this power?
Over the next decade, women will control two thirds of consumer wealth in the United States and be the beneficiaries of the largest transference of wealth in our country's history. Estimates range from $12 to $40 trillion. Many Boomer women will experience a double inheritance windfall, from both parents and husband. The Boomer woman is a consumer that luxury brands want to resonate with. – Claire Behar, Senior Partner and Director, New Business Development, Fleishman-Hillard New York
Women have earned the majority of bachelor's degrees for every college class since 1982 and the female share of degrees has risen every year. (Source: American Enterprise Institute, Carpe Diem, Mark J. Perry, 2013)
Women have tremendous spending power in America today—and it's growing. Market estimates about their total purchasing prowess varies, ranging anywhere from $5 trillion to $15 trillion annually. Nielsen Consumer 04-02-2013
Like developing your physical muscles, building your financial muscles takes practice, coaching, and a determination to succeed. Did you make a New Year's resolution to start exercising regularly, or to make and stick to a budget? Are you part of the 80% whose resolutions failed by the second week in February.  Are looking to recommit to your financial goals? Maybe you didn't make a New Year's resolution but want to make a fresh start today. Regardless, by following the simple steps outlined below, you'll be on your way to flexing some serious financial muscle in no time.
Step 1: Get Organized
In the age of multiple accounts, too many passwords, and digital statements it can be a bit overwhelming to get organized.
First, make a list of all your accounts: checking, savings, and retirement accounts. Do you have a 401(k) from a previous employer? Make note. List all your debt accounts; credit cards, student loans, cars, mortgages, etc. During this stage you are not concerned with any of the numbers, the goal is to locate each account and begin to organize the information.
Next, make a list of the fixed expenses you have each and every month: mortgage/rent, utilities, internet, car, etc. It's okay if you need to add your cell phone here. You want to make sure that you capture the monthly payments that are fixed or are a very predictable amount for items and services that you must have to live each and every month. Find the most current statement or track down an online version of each one. This will probably be the most time consuming and frustrating step, but once it's done it's done.
Once everything is gathered and put into an order that makes sense to you, move to the next step.
Step 2: Understanding Where You Are
The moment of truth; let's put it all down on paper in a Net Worth Statement. Building a Net Worth Statement will help you understand your overall financial picture. A Net Worth Statement is simply a list of what you OWN minus what you OWE.  It might not look good now, but knowing where you are, will help you plan for the future.
First, make a list of your assets. These are things with value that you own or possibly have a loan against. Examples: checking, savings, retirement, market value of your car, etc. Next, make a list of liabilities, or debts, to be paid. Subtracting your Liabilities from your Assets equals your Net Worth.
EXAMPLE:  

Total Assets $40,500 – Total Liabilities $55,000 = Net Worth ($14,500)
Your numbers may look completely different, but the goal of this exercise is to understand your starting point. So…
How does this number make you feel?
What does this number mean?
How does this line up against your financial goals?
It's only when you know where you are, that can you set a path to where you want to go.
Knowing When To Seek Support
If you are in a relationship that mingles finances, first reach out to your partner. Share your financial goals and where you are today. Many individuals are fearful of sharing this information with partners, but only when you are both focused on the same goal can you work together to achieve success.
Discuss why financial success is important to you and your family. What will it mean when you pay off your debts? What kind of retirement do you want to have in the future?
In addition to an accountability partner like your spouse, you might also consider working with an investment advisor. This is especially important if you have multiple brokerage accounts and old 401(k) accounts from past jobs. Seek to consolidate these at one institution for simplicity. Once an advisor is able to see the larger picture, they will be better equipped to provide suggestions for lowering fees and meeting your personal investment goals.
Just as improving your physical health impacts your quality and quantity of life, getting your finances in order is crucial to the well-being of your financial future. Therefore, as women increasingly continue to make a global economic impact as producers and managers of wealth, it is imperative that we seek to fully understand and embrace our role as a true financial power, not only for ourselves but for our legacy.
Views expressed are not necessarily those of Raymond James & Associates and are subject to change without notice. Information provided is general in nature and is not a complete statement of all information necessary for making an investment decision and is not a recommendation or a solicitation to buy or sell any security. Past performance is not indicative of future results. There is no assurance these trends will continue or that forecasts mentioned will occur. Investing always involves risk and you may incur a profit or loss. No investment strategy can guarantee success. Dollar cost averaging involves continuous investment regardless of fluctuating price levels of such securities. Investors should consider their financial ability to continue purchases through periods of low price levels. Diversification and dollar cost averaging do not assure a profit and or protect against loss. Links are being provided for information purposes only.  Raymond James is not affiliated with and does not endorse, authorize or sponsor any of the listed web sites or their respective sponsors.  Raymond James is not responsible for the content of any web site or the collection or use of information regarding any web site's users and/or members. Article provided by Brandon Chase, First Vice President, Investments, 817-871-4614, 420 Throckmorton Street, Suite 830, Fort Worth, TX 76102, Raymond James & Associates, Inc., Member New York Stock Exchange/SIPC.
---
Other articles you may be interested in: