Home & Family
Financial Planning for Families with Special Needs Children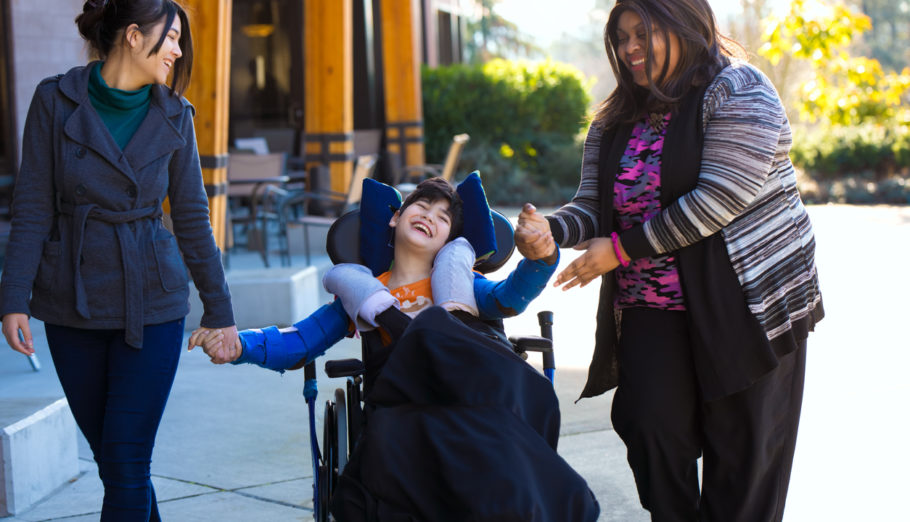 Financial planning for families with special needs children and those with different abilities does not always follow the traditional path of: raise child, save for college, pay for college, launch child to adulthood and retire.  Retirement plans for parents with children who are not able to live independently or require specialized care, may look very different than "travel and golf."
Planning For Today
Many of these families experience additional expenses during childhood with doctors, specialists and possibly schooling.  Some families also choose for one parent to stay at home to provide full-time care or be the master of carpool for all the appointments.
At this stage families should do annual research on health plans to determine what may be the best fit for your family.  This is not a "select and forget it" type of decision.  Doctors, co-pays and limits change annually, and keeping track of medical expenses and reimbursements can be a full-time position.
It is recommended that all families have Wills that indicate who will provide care for your children and what should be done with assets.  This is especially important for families with special needs children.  It is a good idea to review all designated beneficiary accounts, such as 401(k), on a regular basis and update as needed. Additionally, communicating "the plan" to your extended family is important for all children, but especially those who do not accept change easily.
Planning For Tomorrow
As parents better understand their child's needs, they are better able to determine what type of living arrangement will be appropriate for their adult child with different abilities.
Can my child live independently?
Are their options in my area for supported living?
Does the child have to live with me?  What about as I age?
Each assessment will help facilitate a different financial plan for the family.  If the child is not able to live independently, what other options are available?  What type of support is provided by my County or State?  How will the other siblings (if any) support the child after parents are no longer able to provide care?
Many of these decisions are determined by the degree of your child's independence and health.   Additionally, if an adult child does not have capacity to make decisions for themselves, guardianship should be considered so the parent or other siblings can make those decisions.
Financial Plan
Some resources are available for families, dependent on each individual situation.  Social Security Disability Insurance and Supplement Security Income may apply.  Many families consider insurance planning to provide funds to continue to pay for care beyond their passing.  Estate structures can be implemented to allow for guardianship; trusts and assets to be maintained for the child's benefit.
Speaking with a financial advisor to share and plan for your personal situation is always best.  A few ideas to begin the discussion with an advisor include:
How will I pay for my own retirement?
How can my child live as an adult?
Can my child work?  How does this impact monies received from government agencies?
Who will take care of my child after my passing?
What assets do I have, or can I create, to provide funding for the care of my child?
Each State has unique requirements and services.  Working with a financial advisor and attorney in your area is important to understand the full range of services provided.
Views expressed are not necessarily those of Raymond James & Associates and are subject to change without notice. Information provided is general in nature and is not a complete statement of all information necessary for making an investment decision and is not a recommendation or a solicitation to buy or sell any security. Past performance is not indicative of future results. There is no assurance these trends will continue or that forecasts mentioned will occur. Investing always involves risk and you may incur a profit or loss. No investment strategy can guarantee success. Dollar cost averaging involves continuous investment regardless of fluctuating price levels of such securities. Investors should consider their financial ability to continue purchases through periods of low price levels. Diversification and dollar cost averaging do not assure a profit and or protect against loss. Links are being provided for information purposes only.  Raymond James is not affiliated with and does not endorse, authorize or sponsor any of the listed web sites or their respective sponsors.  Raymond James is not responsible for the content of any web site or the collection or use of information regarding any web site's users and/or members. Article provided by Brandon Chase, First Vice President, Investments, 817-871-4614, 420 Throckmorton Street, Suite 830, Fort Worth, TX 76102, Raymond James & Associates, Inc., Member New York Stock Exchange/SIPC.
---
Other articles you may be interested in: