Career & Money
Follow My Lead. Six Tips on How to Change Industries Like a Pro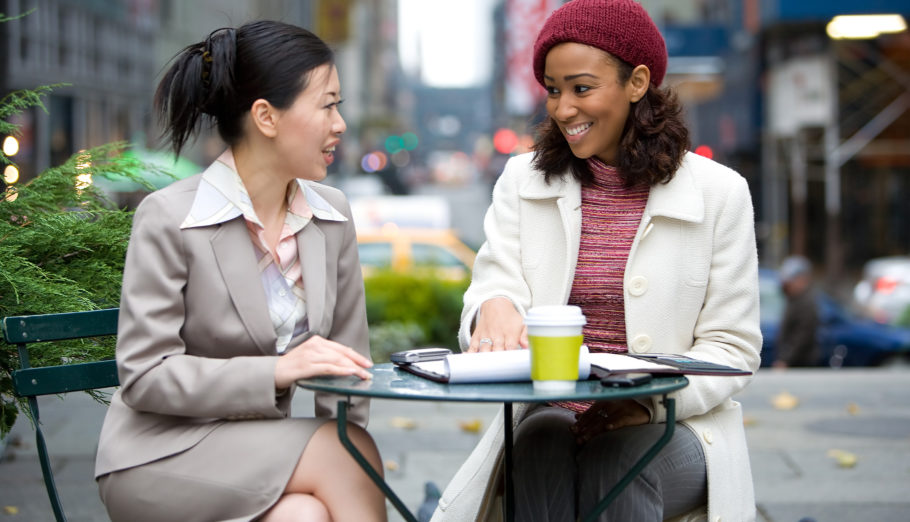 There are plenty of good reasons to apply for a job you're not fully qualified for, including the fact that the men around you are doing it. Remember Hewlett Packard's internal study that showed that women applied for promotions when they met 100 percent of the qualifications while men applied when they met just 60 percent?
Years ago, I was unhappy with management consulting and regretting the fact that I hadn't even tried to make it as a writer. I figured nobody would hire me when they could get someone with experience. But as it turns out, it was actually pretty easy to get hired. I just had to write a book on a subject I was passionate about.
If you know you can do the job or task, and experience is all that's stopping you, follow my lead. Here's how I elegantly BS'ed my way into a new career that I love.
1. Make that low bar work in your favor on your cover letter.
Do you know how many people don't proofread their cover letters? Your flawless, engaged, company-specific cover letter will stand out in a heap of typo-ridden drivel. Make sure you write about why you want to switch industries and the skill set you bring to the table. There's more to qualifications than job experience. Proofread, proofread, and proofread.
2. Research. Do research. It's important to research. Don't forget to research.
You can make up for your lack of experience by knowing about the company, its competitors, the culture, and recent big projects. If the company has a client-facing presence like a store, go there. Then tell your interviewer you checked the place out, and mention your experience as a client. Suddenly, you'll have a lot of relevant experience because you know what it's like to be their consumer (in my case, it was to become a regular reader of the site I was applying to write for). You cannot possibly imagine how many people show up to interviews knowing exactly nothing about the company, despite years in the game. You can beat them on preparedness every time.
3. Listen.
Typical advice I've heard has a lot to do with pretending to look engaged, repeating back what the person has said to you, and consistently saying the person's name. This is pedestrian, and beneath you. Instead, you can take your cue from your interviewer when it comes to how to talk about topics that are industry specific. But don't simply parrot them. For example, if your interviewer calls slideshows "decks," don't call them "PowerPoints."
4. Ask a ton of questions.
No need to be annoying, obviously, but asking smart questions shows what you're made of. A smart question is one that would help your interviewer picture you in the position, leapfrogging that whole racket about you being under-qualified. For example, ask about ways to grow in the position. It'll make your interviewer think about where you're going, not where you're coming from.
5. Pivot.
Don't know how to answer a question? Don't go off on some weird, improvised tangent with no real point. Your inexperience will be very clear. Instead, pivot to some other experience in your life that would help you answer the question honestly.
Never worked in customer service, but the interviewer wants to know how you'd manage an irate customer? Think of a time when you were irate and relate what you learned from watching the store manager expertly handle the situation.
6. No matter what, be friendly.
Interviewers aren't just looking for the person with the longest resume. They're doing a mental check and deciding whether they want to spend 40-plus hours a week in the same room with you. Because you have no experience, you're asking your potential boss to take a chance on you, so be polite and authentic. It goes a long way toward balancing a short CV.
So, if you're not qualified but know you'd be good in a new position, go for it! Employers take chances on the new kid all the time. Why shouldn't that new kid be you?