Inspiration
Gratitude As An Attitude: Looking On The Bright Side For A More Peaceful, Happier World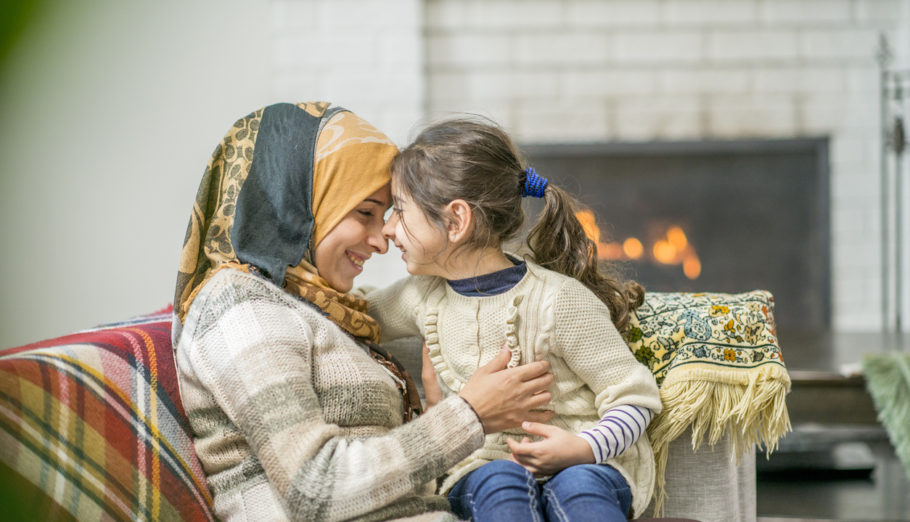 Everyday stresses can wear down anybody's positivity:  aggressive enraged drivers, financial insecurities, work pressures, horrific crimes and suffering in our neighborhoods and beyond, fear mongering, hate speech, divisive discourse on the airwaves… Ahh!  Stop!  Breathe… To alleviate the tensions beyond my control, I practice gratitude through daily reflections which have helped me develop a habit of thankfulness and tranquility.
When I say, "be grateful and count your blessings," I am not suggesting ignoring or putting up with traumatic or abusive situations.  If someone has suffered through trauma, it is imperative to get out of the situation, seek help, shelter in a safe place, and process the trauma in order to heal and move on. When I suggest gratitude exercises, I mean assessing what we actually do have.  If during that assessment things could be better, then by all means search for ways to make them better.  Don't suffer in silence, shame, or suppression.  Gratitude exercises are just one part of the multifaceted healing process.
My own daily gratitude reflections focus on simple but treasured things that can often be taken for granted.  The basis for my peace of mind has consistently been the sanctuary I find with my loving family in our peaceful, safe home.  That sense of security allows me to awaken every morning looking forward to another day of possibilities.
I am grateful that our family communicates, encourages, appreciates, and respects; that we all gather to listen to and advise one another as we share and discuss our thoughts together, to make sense of our lives.  We philosophize, analyze, laugh, cry, sing, and use playful creativity to find meaning in this complicated journey of life.  We give thanks for each other and to the One who made all this possible.
The heartfelt and uplifting feeling of gratitude is more involved and more complex than just saying, "thank you."  Gratitude can be associated with appreciation, thankfulness, graciousness, and reciprocity.  The gifts one is grateful for can be tangible or intangible, from a person or the Creator or the cosmos. It's an unusual emotion because it is not self-centered, and yet it improves our well-being.
Through gratitude we see the bright side of things and become optimistic.  We find the good around us, realize that we are not alone, and become aware that somewhere there is a constant light burning for us.  Realizing the good that exists around us makes us less fearful, strengthens us, reduces our stress, and helps us acknowledge that we too are part of that good.
We come to value ourselves because someone valued us enough to give us a gift.  We realize our own capacity for doing good, and that we too can give in reciprocity or "pay it forward."  We become empowered and can engage with others to empower them as well.  By showing gratitude and by giving in return, we are strengthened and strengthen those around us.  We are uplifted by feeling connected to something outside of ourselves and by understanding our significance in the larger scheme of things.
Every culture in the world has a way to say "thank you;" to express gratitude. Children of all cultures are taught to express thankfulness whether for a tangible or intangible gift. Even if we don't speak the same language, we can appreciate a kind gesture and relay gratitude in a way that is universally understood, such as a smile.
The universality of sentiments such as gratitude connects us all as human beings. Giving and gratitude can be seen as part of a cycle of positivity for all of us to uplift one another.  As Francis of Assisi is quoted to have said, "For it is in giving that we receive."
******************************
I went online to see if my reflections on gratitude could be supported and enhanced with the knowledge of others. In Greater Good Magazine, Robert Emmons, a renowned expert on gratitude, explains that social interaction is based on the cycle created through gratitude, "because so much of human life is about giving, receiving, and repaying."  Emmons cites the German sociologist Georg Simmel's definition of gratitude. Simmel defines it as "the moral memory of mankind" and says that without gratitude, there would be no civil society.  Emmons concludes, "It is gratitude that enables us to receive, and it is gratitude that motivates us to return the goodness that we have been given. In short, it is gratitude that enables us to be fully human."
In a TEDx talk, Jane Ransom suggests coming up with three blessings at the end of every day and capturing them either in writing, song, or simply stating them out loud before sleeping.  She explains one of the benefits of gratitude is that it "replaces victimhood with joy; no more self-pity, just an infinite supply of things to be grateful for."  She describes how the pain created in her difficult childhood led her to self-destructive behavior.  Wanting to move on and empower herself rather than wallow in the negativity left behind by her traumatic childhood experiences, she took a friend's advice and began practicing gratitude exercises.  She managed to find a silver lining in her past and realized that she was made stronger by her challenging youth.  As a result, she was able to nurture positivity and free herself of her emotional pain.  The more she practiced gratitude exercises the more she felt joyful and capable of contributing positivity to the world.
Ms. Ransom also discusses the scientific basis of the benefits of gratitude. Through the relatively recent discovery of the brain's neuroplasticity, or the brain's ability to change itself, we can actually reshape our subconscious mind through gratitude and positive thoughts.  Just as consistent physical exercise can reshape our bodies into healthier and stronger ones, consistent gratitude exercises can make use of neuroplasticity to reshape our thoughts to give us healthier perceptions of our reality.  When we reflect on the goodness, love, and compassion in our lives, we better our lives and the lives of those around us.
Other TEDx speakers referencing gratitude include: Hailey Bartholomew, who shares taking daily photographs during an entire year for all that one is grateful for; Jennifer Moss, who in her "Epidemic of a Smile Campaign" invites anyone to upload a picture of what makes them smile; Kathryn Sievert, who celebrated her fiftieth birthday by writing fifty letters of gratitude to various people who impacted her life in some meaningful way; Kaitlin Garrity, who suggests leaving gratitude notes for strangers in random locations; and Rory Ledbetter, who teaches the importance of breathing deeply to keep our bodies calm and promote gratitude.
There are so many ways to exercise gratitude, but the main point is to find a way that suits you, practice it daily, and eventually make gratitude a habit – an attitude. Practicing gratitude changes your brain and your perspective on life.  You can handle life's inevitable stresses better.  Focusing on the good in the world, leads to engaging with others, which helps each person feel self-empowered and have a more positive perspective overall that radiates to others.  One would hope such interaction, over time, can increase love, compassion, and gratitude among all people and lead to a better world.
Some might say this call to gratitude practice sounds too optimistic for the world's ills.  But the alternative of despair and isolation and its dire negative effects seem to be increasing, with the extremes of hatred and greed fueling horrific violence, fear mongering, and oppression.  When we look on the bright side, we shed light on the darkness, see more clearly, and empower one another to improve our situations.  If each one of us can hone our own gratitude practice into a daily habit, then perhaps together we can influence a common global gratitude attitude to create a win-win situation for everyone.
References:
Bartholomew, Hailey.  "365 Grateful Project." TEDx QUT (Video on YouTube). September 9, 2104.  https://www.youtube.com/watch?v=zaufonUBjoQ
Emmons, Robert.  "Pay it Forward."  Greater Good Magazine.  June 1, 2007. https://greatergood.berkeley.edu/article/item/pay_it_forward
Garrity, Kaitlin.  "Gratitude Sticks: Why Small Acts of Kindness Matter." TEDx Buffalo (Video on YouTube).  December 2, 2015. https://www.youtube.com/watch?v=sL4Kre6nfEA
Ledbetter, Rory. "The Hidden Power in a Breath of Gratitude." TEDx University of Mississippi. March 8, 2017. https://www.youtube.com/watch?v=i_lU2T8NsMM
Moss, Jennifer.  "The Epidemic of Smiles and the Science of Gratitude." TEDx Distillery District Women (Video on YouTube).  January 24, 2014. https://www.youtube.com/watch?v=mJKc4YBRigM
Ransom, Jane.  "Discover the Three Keys of Gratitude to Unlock Your Happiest Life." TEDx Chennai (Video on YouTube). November 15, 2012. https://www.youtube.com/watch?v=ewi0qlqrshE
Ransom, Jane.  "Discover the Three Keys of Gratitude to Unlock Your Happiest Life." TEDx Chennai (Transcript). July 29, 2017. https://singjupost.com/jane-ransom-discover-three-keys-gratitude-unlock-happiest-life-tedxchennai-transcript/
Sievert, Kathryn.  "How Gratitude Transformed My Life Into a Tale of Wonder." TEDx South Pasadena High (Video on YouTube).  August 3, 2015. https://www.youtube.com/watch?v=Amer415JwQg
---
Other articles you may be interested in: