Inspiration
Me in Ten Words or Less: An Introduction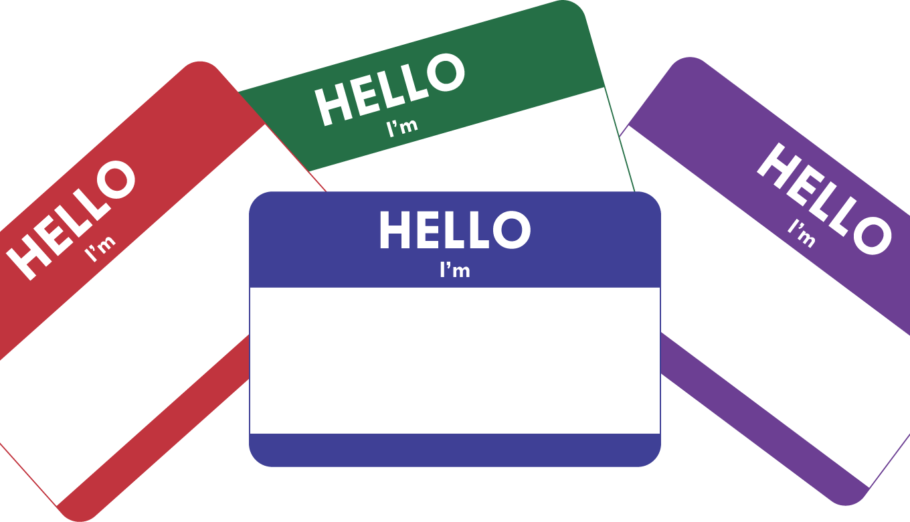 I'm thrilled to be a member of Plaid for Women!
I was introduced to Plaid for Women through my work with the Texas Muslim Women's Foundation (TMWF). I'd attended one of TMWF's Ladies Only Monthly Luncheons and their guest speaker was Shivaun Palmer, the founder of Plaid for Women. I was drawn to her positive message of supporting one another and celebrating each other's successes with the motto #NoMeanGirls. This motto reverberated with me, in remembering some of my childhood experiences, but also from having had my share of "mean girls" in many aspects of my adult life. I realized that one of the reasons I love working with TMWF is that all my interactions with my TMWF colleagues have been so positive.
After the luncheon, I decided to join Plaid for Women and attend one of their networking and support groups, Plaid Circles. Driving to my first Circle meeting with the East Dallas Circle, I kept thinking of how I was going to introduce myself to the group.
Some people know me through my career and education credentials. My two B.A.'s, one M.A., and an international Montessori diploma, have allowed me to teach young adults, young children, and become a writer. "So should I introduce myself as a teacher and writer?"
Others know me as a stay-at-home mom. Before we got married, my husband and I decided one of us should stay home if we had children. Because teaching and writing didn't pay the bills as well, my husband dedicated himself to his corporate job while I was the main parent at home. "Or should I introduce myself as a happily married mom of three lovely girls, a PTA and community volunteer, and the proud owner of a mini-van?"
As I was driving along the highway, I pondered, "Which introduction should I use? Would I get different reactions based on which aspect of myself I choose to divulge?"
"What if I chose to introduce myself based on my cultural heritage?" I emigrated from Egypt to the U.S. with my family when I was five years old and became a U.S. citizen at the age of twelve through my parents' citizenship. Because I was born in Egypt, I consider myself Egyptian as well as Arab, Mediterranean, Middle-Eastern, and African. I consider myself an American, as well as a citizen of the world. "So should I introduce myself as an Arab-American?" I could also mention my religious affiliation as an American Muslim. These days though, I am a bit hesitant to point out that aspect of my identity right away. "Hmm, maybe I shouldn't mention that today."
What I choose to tell others about myself is important, but what others choose to see in my introduction is also significant. Some people like to know about career history or are impressed by academic credentials. "Would it matter if my degrees were in the humanities and not the sciences?" Deciding between being a full-time stay-at-home mom or a mom who also works outside the home is always a difficult choice for any woman and her family. "How would I be seen among other women who have had full-time employment outside the home throughout their adult lives? Would some find it a poor career choice to return to the work force as an early childhood educator or would some be intrigued by that choice?" I became confused and flustered with all these questions.
Oh! No! While contemplating my introduction, I realized I was lost getting to the Circle. I pulled over and sent a text to the facilitator. "Sorry. I'm lost. Will be late." That's not how I wanted to introduce myself either! So I took a deep breath, and looked at the map on my phone, again. Somehow, I'd missed a turn.
I thought I'd better stop focusing on my introduction, and instead focus on my driving. "Will it really matter what I say, if I'm late?" I focused on the road ahead and I made it to the gathering. The Circle facilitator, Laura, greeted me warmly, "Welcome! Glad you made it safely." And the meeting hadn't started yet! She was waiting for a few more members to arrive. All my worries were wiped away as I looked around the room at all the smiling faces. There was a sense that I was in a safe, non-judgmental space.
When the meeting began, Laura asked us to introduce ourselves. I thought, "Ok. Here goes. I need to make a decision." But then, Laura added, "only in ten words or less."
"Huh. Ok. Just ten words to define who I am?" As I contemplated it in the calm of that room, I actually found it easier to hone down all my ideas to ten words or less. I threw out the introductions I had come up with in the car and focused on how I wanted to present myself in this safe space.
I thought briefly and it came to me fairly easily: "I am a source for good and positivity." That's it. Those are the criteria that I want to use when taking on anything that I do. By using those criteria, I recognize that I can be a source for good. And by staying positive, I maintain that even if it is difficult, I can continue to be a source for good whatever the challenges. My insecurities can no longer weigh me down, if I follow that motto.
Thank you, Laura! In that short exercise, she helped me realize a powerful truth about how I want to conduct my life and the choices that I make.
As I begin writing this blog, I appreciate the opportunity to be heard as one woman with many aspects and dimensions. I hope to explore and highlight how similar we all are regardless of our backgrounds, but also I'd like to emphasize that we don't all need to fit the same mold to be respectful of one another. Understanding what makes us each unique enriches all of us.
Rather than ruminate over what I might be lacking, I need to be proud of myself and my accomplishments so I can continue to engage in the world. I do believe in the #NoMeanGirls hashtag. It highlights that we must be accepting of others, as well as ourselves. Looking forward to interweaving our ideas and stories, "Hello, Plaid Women!"