Home & Family
Travel Opens Your Eyes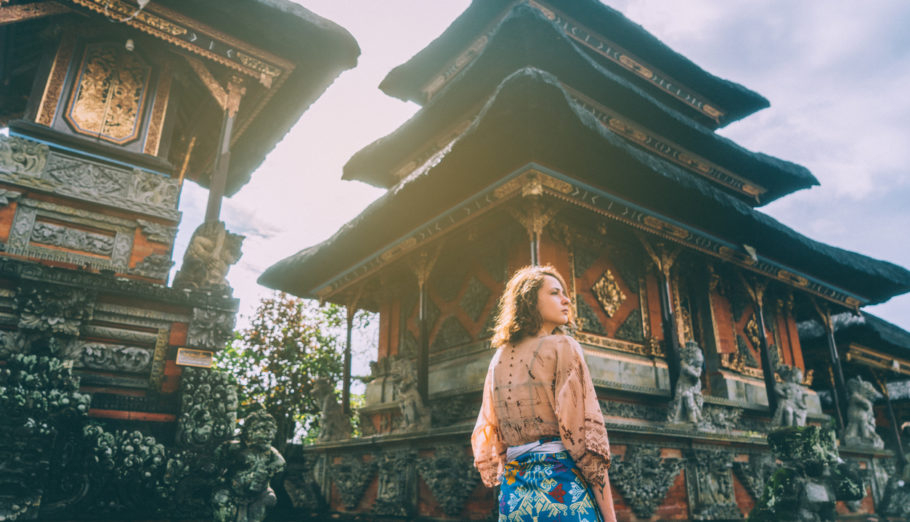 I was born in Atlanta, yet we moved back to my parent's small hometown of Martinsville, VA when I was 6 months old. Martinsville has a population of about 15,000 people. Not big enough to be interesting and not small enough to be considered quaint. Yes, I was stuck in small-town middle-class America.
When I was growing up, everyone knew everyone else. And if you didn't know the person, you definitely knew his brother, sister, mother or father. On Friday nights, when I was a teenager, we drove the streets looking for some kind of action. As my best friend, Teresa, and I drove in my Plymouth Valiant, Miss Green, we tried to find who else was out for the night driving around with nothing else to do. We could tell by the lights and grill on the car who was behind the wheel! Yes, it was that small….
As a fair-haired southerner growing up in the 1970's, I longed for more adventure than my hometown of Martinsville, VA offered me. I read books about Europe, Asia and the American West. I longed to be more exotic looking and have a culture where I felt like I belonged.
At the tender age of 20 I moved to San Francisco, CA. Now I had never been west of Tennessee so this was quite a leap! I was embarrassed by my small-town southernness and tried to cover it up. Jimmy Carter was president and people with southern accents were thought to be simple-minded.
This was also the time of the Iran Contra takeover. With my quintessential All American look, I was unknowingly a target for Iranians who wanted to marry an American to stay in the country. Yes, there were many times I was accosted in a crosswalk by someone from Iran. I managed to escape and was even excited about the drama of it all.
I also was amazed at how many Asian Americans lived in California. I was definitely a minority as a green-eyed blonde with very fair skin. I loved being in the minority! Travel had opened my mind!!
I lived near Chinatown in San Francisco and my first Christmas when I heard Jingle Bells in Chinese I knew I was experiencing a new reality. Travel is good for expanding your mind and your soul.
Many years later, as a Navy wife I had the opportunity to live overseas! We were stationed in Japan, where once again I loved being a minority. I befriended many Japanese people and fell in love with the language, the culture and the gentle people. Travel had expanded my once narrow horizon.
I have a theatrical background and being a token caucasian was very beneficial. I was in Japanese movies, rock videos and TV shows. I also performed throughout Japan, at military bases, doing a musical comedy revue about the humor of an outsider living in Japan. It was called Ja-Pun. Traveling all over Japan was a dream come true!
Fast forward thirty years and I am still fascinated by the Asian culture. I am now married to an ABC (American Born Chinese) Doctor who grew up in Virginia and attended the University of Virginia. It is quite the juxtaposition! I like to say that I am the Asian expert in the family. I lived in Asia for over 3 years and traveled everywhere. My husband grew up in Virginia and we still live there.
I do love going to Chinese family weddings and birthday parties with my Chinese husband and being the only blonde in the room. I ask who here has lived in Asia and very few people raise their hand, other than me! Traveling has definitely added spice to my life!!!