Member Blogs
Sex And Relationship – A 360 Degree View For Women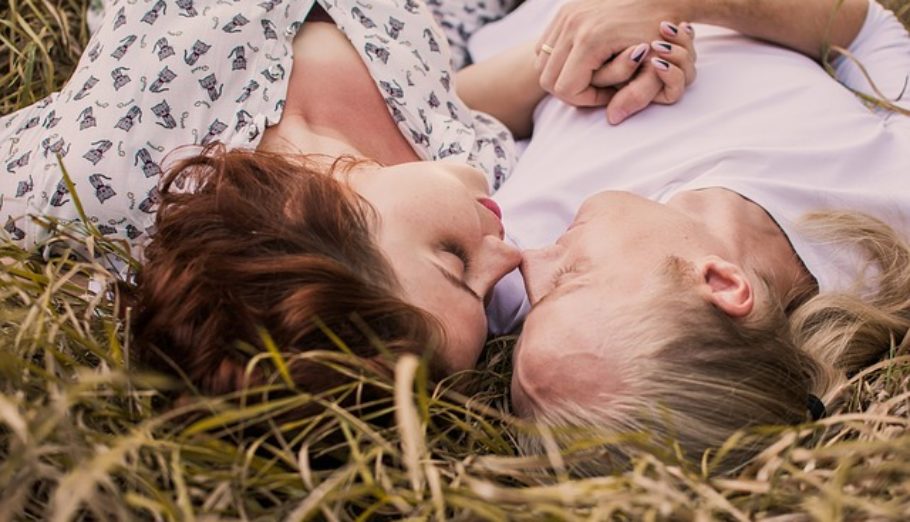 Women experience and express the way they feel about sex and relationships very differently than men. The subject has often been explored in pop culture in movies like "What Women Want" to "How to Make Love to a Woman".
Nevertheless, not all women are the same or think the same way. It's only on the basis of studies and general consensus can we actually get the bigger picture, albeit, from a woman's point of view. Let's take a look at the following pointers to know more:
1. Commitment can alter the course of the relationship
Circa early 2000s, Sandra Metts, an Illinois State University communications professor conducted a study to find the relation between emotional connection and sex. It specifically looked at how saying "I love you" before intercourse can lead to a positive impact on the relationship. As you can guess, the study noted that commitment did make a difference not only for 300 college-aged women but also for men. It also found out that the conversation after and not before sex led to awkwardness and had apologetic undertones between the partners.
2. Hormones are everything
When women have sex, they release the hormone oxytocin, which is also commonly known as the "cuddle hormone".  Due to the excessive amount of this hormone, women's body can't differentiate between a passing fling or love. The hormone lowers their defenses and leads to greater bonding. Which is why they tend to get attached post their sexual encounters. At the same time, it helps build relationships by increasing empathy and communication. It is easy to guess that this is what helps sustain longer relationships between partners.
3. Casual sex is not entirely off-limits
According to a study, straight women are more likely to regret their most recent casual sex encounters. The results of the study also suggest that the regret is amplified by increased feelings of worry, a feel of disgust and feeling pressurized to have sex. The regret is less when they find the partner to be sexually competent and taking the initiative. It can be said that while casual sex is not what they seek, there can be certain exceptions to the rule.
4. They love a great listener
This one's a no-brainer. When you listen to your partner, it shows that you're genuinely interested in them. For many women, it is a trait they seek rather than getting showered with gifts. Moreover, it has been scientifically proven that they are more interested in having sex with partners who are great listeners. Here's how you can be a good listener and make the relationship flourish.
5. Desirability is the key to a passionate relationship
A sure-shot turn on for women is the feeling that they are being desired. It turns them on immensely and fuels their imagination. Make no mistake, just as men like to indulge in sex often, for women desirability takes a precedence over anything else. They want to see the passion in their partner's eyes for them and be wanted by them all the time. To make the relationship thrive, do praise her body and her personal traits often. Indulge in PDA and steal a kiss no matter what stage of the relationship you're in. Keep reminding her that she's sexy and that, you find her hot.
6. Most women are insecure about how they look down there
A lot of women are constantly plagued by the thought of looking "normal" below the belt. Their insecurities are not completely baseless though, as due to various factors their lady parts may start appearing different than what is considered healthy. Some of them may experience loose vaginas due to age, hormones or vaginal childbirth. In that case, they resort to various methods of vagina rejuvenation. This helps boost their confidence levels in bed and satisfy their partner. 7. Different women experience orgasms differently
In a study published in The Journal of Sex and Marital Therapy, about 37 percent of American women require clitoral stimulation to experience orgasm, while 18 percent need vaginal penetration for the outcome. Looking at the range of preferences by women and how they wanted to be touched during the act, it is important that their partners know exactly how to stimulate them. Or maybe, you can try and experiment till you know what drives them crazy enough for the same. There's just no single trick or moves in any relationship as a yardstick. You have to figure out what sexually pleasures your partner and take that route.
However, if you have been trying every rule in the book but seldom getting closer to get your woman to orgasm, then there's every possibility that she knows how it is to be done. And more often than not, it has been portrayed in a different way in popular culture and other media. She might not want to make you feel like an underperformer or bored by her fantasies and can fake it for your sake. Hence, it is up to you to broach the topic before you indulge in the act.
In addition to this, the female brain plays a huge role when it comes to being turned on and having sex. It needs a perfect psychological and physiological environment to get aroused. When they think way too much, it gets difficult for them to concentrate on the task. Losing interest is next on the cards! This is the reason why they focus on the pain more than enjoying the act. In order to make it comfortable, lubricants or other types of feminine moisturizer can be used. This can be clubbed by getting some more props to provide that extra stimulation and help them reach orgasm.
Wrap Up
The above-mentioned points establish that women need caring partners, who desire them and bring out the best in them. They don't necessarily follow the usual norms of reaching an orgasm and casual sex is never off-limits. Most importantly, you need to discuss with them their innermost desires and what they want. Keep the communication channels open and lend them an ear before, during and after the act. This should lead to a happy and fulfilling sex life and strengthen your relationship like never before. Have any point that we can add to the list? Let us know in the comments!