Member Blogs
Success Story: Delivering a Baby as a Mother with Pre-Existing Diabetes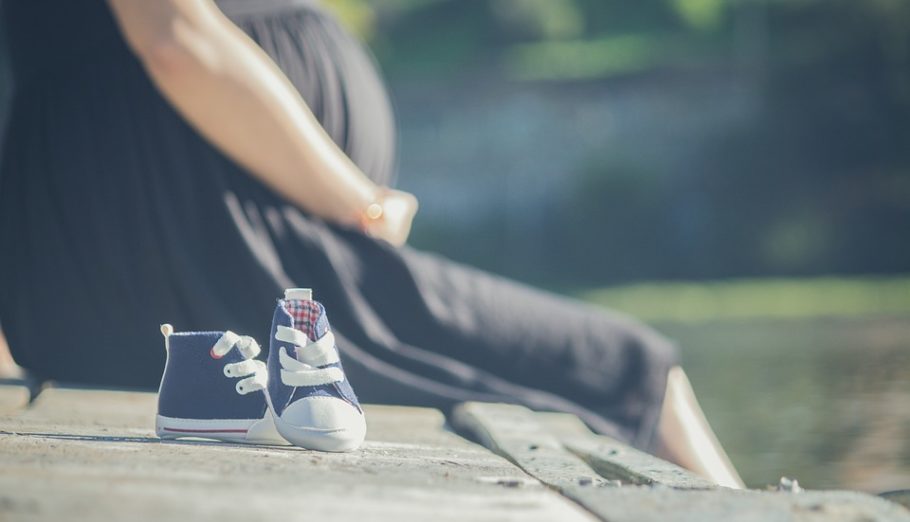 I had always considered childbirth and diabetes are mutually exclusive. When we decided to start a family, my husband insisted on seeing a doctor. As it turns out, I was wrong. We soon came to know full well that although many women with type 1 or 2 diabetes go on to have a healthy birth, they are at higher risk of complications during pregnancy and childbirth.
Naturally, we were very shocked and needless to say depressing thoughts crossed our minds. But with the help of doctors and family and friend we sailed through the storm. I am sharing the lessons learned during these hard times with my fellow sisters as it will mentally prepare them for what may lie ahead. I sincerely hope, with these tips, it will be easier for you to navigate diabetes, pregnancy, and motherhood.
1. Try to Plan Your Pregnancy as Far as Possible
As I have mentioned earlier, women with type 1 or 2 diabetes are at a higher risk of complications during pregnancy and birth. So, you should have a well-planned pregnancy as far as possible. Usually, it is advisable to consult your doctor approximately six months before you start trying to conceive. We became pregnant in the fourth month after our first consultation with the doctor.
Taking an informed decision is very necessary as you will need advice and guidance on controlling your blood sugars as tightly as possible without compromising your or baby's nutritional needs. Further, this monitoring will increase the chances of having a natural pregnancy, just like it happened in my case.
I was pretty happy to have a reliable person just a phone call away in case I felt agitated or uneasy. If you are already pregnant, my advice is to contact your doctor immediately. Don't delay it even for a day.
2. Monitor Your Blood Glucose Levels Closely
The first thing doctors told me was how crucial it is for me to maintain my blood glucose (sugar) level during the pregnancy at all costs. A blood sugar reading of less than 60 milligrams per deciliter (mg/dL) is considered hypoglycemia.
During the first eight weeks of pregnancy, vital organs such as the brain, heart, and kidneys start to form. High levels of blood glucose can interfere with the natural development of these organs, resulting in birth-defects. It can also lead to premature delivery, miscarriage, macrosomia, hypoglycemia, prolonged jaundice, and respiratory distress syndrome.
Usually, the doctor gives you a test schedule. I was required to test the sugar level four times a day. But, it can go up to eight tests a day. I was also told to note down the results, my meal plans, and exercise. I was told not to make any changes in my meal plans or insulin dosage without asking my consulting doctor. Chances are, you will have to take similar care during your pregnancy.
I also found out that you shouldn't try to lose weight during pregnancy. Ask your doctor and dietician to prescribe a diet that keeps your weight gain in check. I could eat pretty much everything from poultry to nonfat dairy products. I just had to monitor the portion sizes. That's the key.
3. Insulin Is Your Best Friend
The doctor allowed me to use the insulin as it doesn't cross the placenta or affect the growth of the baby. I had type 1 diabetes. So, I was taking the insulin through an insulin pump. By now, my husband has become an expert in setting up the pump with the right dosage. However, you can also use an insulin pen or a syringe. But, make sure to consult the doctor first and follow their advice.
The demand for insulin usually goes up during the pregnancy because of pregnancy hormones. The hormones made by the placenta interfere with the way your insulin works under normal circumstances.
So, if you have type1 diabetes like me, your doctor will probably tell you to continue taking insulin under their observation.
If you are taking diabetes pills such as Metformin for type 2 diabetes, the doctor will probably have you switch to insulin right away as it is safer compared to oral medication. Make sure to check with your doctor.
4. Check Your Medication
In addition to your meal plans and blood glucose levels, you will also need to monitor your medication. Of course, it was one of the first things I had to discuss with my doctor.
The adverse effects of most medications during pregnancy are unknown. Less than 10% of medications approved by the U.S. Food and Drug Administration (FDA) since 1980 have enough information to determine their risk of birth defects.
In short, self-medication can be dangerous during pregnancy. Your doctor can tell why and when you should stop or start taking a particular medication during pregnancy. Make sure to stick to their advice.
5. A Fully-Equipped Hospital Is Where You Should Be
My mother had delivered all of her three children including me at home. Naturally, I was also hoping to give birth at home. I liked the idea of the whole family welcoming the little one into this world right where she is more likely to grow up. But, doctors overruled this idea immediately.
Owing to the potential complications during birth, I was advised to check in at the hospital. I also found out that most women with diabetes have impaired uterine contractility. In other words, some of us may never succeed even after pushing for hours.  There is a high induction of labor rate (39%) and a high C-section rate (67%) in women with type 1 and type 2 diabetes compared to the general maternal population (21%).
Besides, the doctors told me that the recommendation for women with type 1 and type 2 diabetes is to give birth between 37+0 and 38+6 weeks by induction of labor or by elective cesarean section. I was able to deliver my baby girl through induced labor. But, some of us may not be as lucky as I was.
Parting Words
Pregnancy is already hard enough for most women. But, for women with type 1 or type 2 diabetes, extra prenatal care is required. I delivered a beautiful and healthy baby girl without much trouble thanks to my husband, family, friends, and the team of healthcare professionals. I sincerely hope these tips will prove helpful for my fellow sisters who are expecting or planning to start a family soon.