Member Blogs
Visnjic saw the total solar eclipse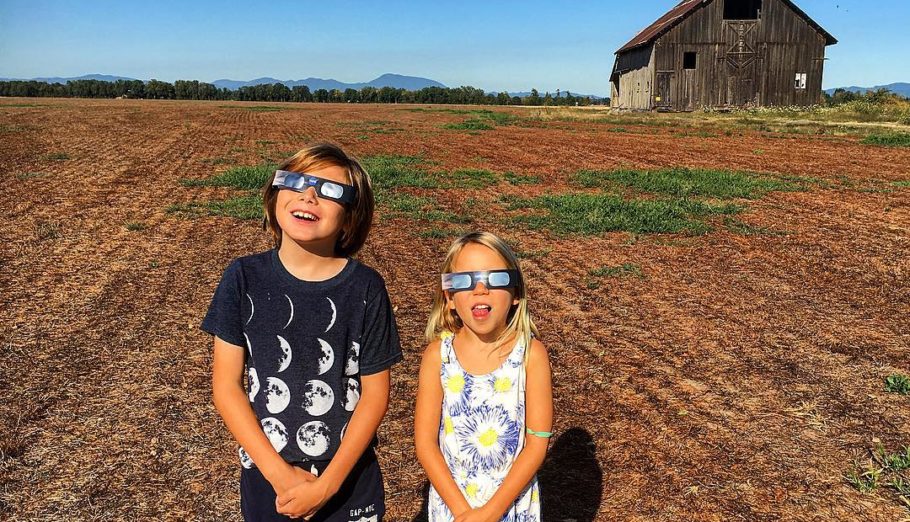 The famous American actor with Croatian origin Goran Visnjic saw the recent total solar eclipse here in the United States. He observed this spectacular event with his children, who made him company. The solar eclipse was visible almost everywhere in the US on August 21st. It was breathtakingly watched by millions of observers, and the famous Hollywood actor shared a photo on Instagram of his two children watching the eclipse. Unlike the US president Donald Trump, who stared at the total solar eclipse directly, without the use of special glasses, Visnjic's family took all the necessary precautions and wore the glasses especially designed to block the sun's lighting factor.
He even joked that their aluminum hats were left in the car. The true fans of Goran Visnjic liked his picture of his son Tin and his daughter Vivien, because of Tin's cool t-shirt with the eclipse phases.
Previously, Goran and his son Tin visited the NASA Research Center at the Edwards Air Force Base, located at the border between Kern County and Los Angeles. He described the place as a desert where many aeronautical records were broken…publishing a picture of them on Instagram. He even paid a tribute to Neil Armstrong, who was the first man on the moon.
Visnjic got back on the small screens this year with NBC's hit series 'Timeless'. There, he plays the big baddie known as Garcia Flynn, trying to change history as we know it. Flynn is not really described as the science nerd, but his knowledge of time-travel and the Mothership Time Machine makes him unpredictable and puts him ahead of the team of protagonists. Right now, we are expecting the production of the second season, scheduled for mid-November and expected to be released sometime in 2018. Hardcore fans of Goran Visnjic saved the show from cancelation, showing their support on the Twitter hashtag #SaveTimeless.