About Plaid
We are women who want to #BeHeard just like you!
You live day in and day out on information overload.  We wanted to create a place that would get rid of the noise and give women a place to say what they wanted to say.
We chose the name Plaid because we are all individual strands, but when woven together we become connected and our message stands out!
---
Connect with our Team

Shivaun Palmer
CEO & Founder
Shivaun's vision to create a platform where women could connect, provide resources to one another and be accepted for who they are has been years in the making.  Plaid for Women is that transformational media company offering substantive content on the "Business of Life".   Real Content for Real Women.  And oh, by the way…there are #NoMeanGirls allowed at Plaid.
Sarah Webb
President
As President Sarah runs the day to day operations for Plaid for Women. She is passionate about providing a platform for women to #BeHeard. Sarah is married and has two children one who aspires to be a secret spy ninja and the other wants be a doctor for toys like DocMcStuffins.
---
Tawny Branaman
Manager, Web Content Support and Admin Ninja
Tawny helps keeps things moving and straight behind the scenes.  She corresponds with our featured bloggers and schedules our content to be posted at just the right times. She handles our newsletter and a zillion other things. We cannot thank her enough for her organization and skill!
Kalee Wulfers
Plaid Community Connector & Events
Kalee is a people lover and travel lover who has a deep passion for encouraging others to live in the NOW! She believes that living a balance between pursuing individual goals and giving back to the global community is what each of us is called to do every day. When not planning events, Kalee enjoys writing and time spent exploring the world.
Ashley Garcia
Social Media Intern
Ashley Garcia is a mass communication student majoring in journalism with a concentration in digital media at Texas State University. Ashley has a passion for news, social media, traveling, writing and taking long walks to the coffee pot. She lives each day with the desire to empower women and change the world by using her voice.
---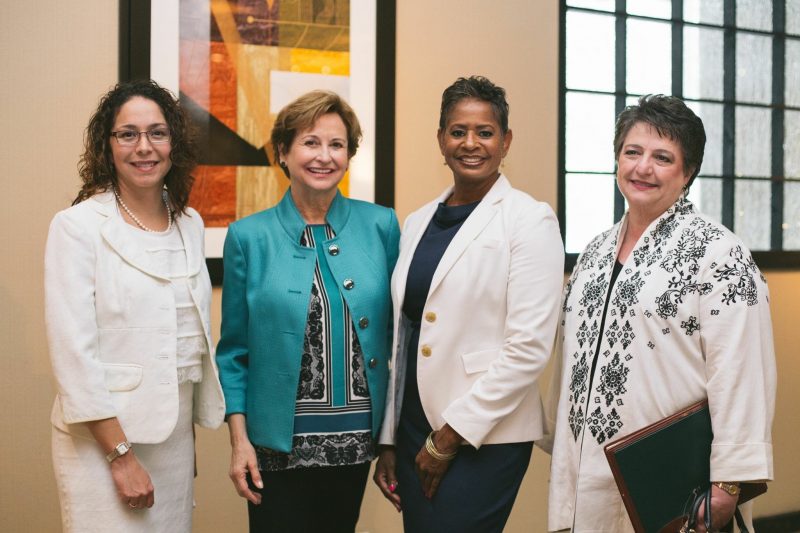 Featured Speakers at Plaid's 2016 Women's Equality Day Luncheon.  (L to R) Jennifer Trevino,  Nancy Jones, Yolanda Harper and District Attorney Sharen Wilson.
And Our Members!
Plaid for Women wouldn't be what it is (and what it is becoming) without our members. These passionate women write amazing, in-depth articles on life, business, and acceptance that inspire others and spark positive change.
We know YOU have the potential to do the same. Getting started is easy. Your first step: Become a Plaid for Women member today.  It's Free!