My goal is to provide encouragement to entrepreneurs as I maneuver through my entrepreneurial journey. I'd like to share my good news – the websites are up and running AND we've gotten a few customers. New websites and customers equates to new opportunities to learn how to satisfactorily resolve new issues and learn to communicate among the groups involved in making our business successful.
Although I'm an extrovert, public speaker and strong influencer, collaborating with business partners who are experts in their fields has been quite easy; however, deciding as a joint venture team how to resolve issues has been a unique but fabulous learning experience. The team consists of Baby Boomers, a Gen-Xer (me), and Millennials with each being first born and tech savvy. At this time, I'm the sole female; which gives me leverage when listening to our prospective clients and current customers since my first impulse isn't to "solve an issue" or "sell the service". While problem solving and sales are critical elements in managing a business; in the more than 150 business meetings in the past 18 months regarding these sites, I've determined that listening is what has secured agreements and has made operations run smoothly from concept, development and launch.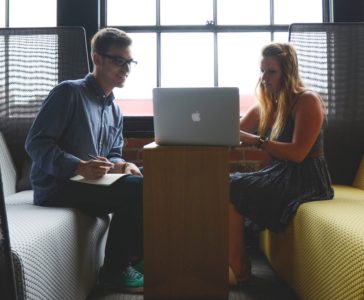 Initially, I thought that being an entrepreneur would be tough and challenging work. Yes, that's true but this self-taught professional and personal development course of entrepreneurship is truly magnificent.
The result of being an entrepreneur is greater than external success; I've concluded that being responsible for your own business develops your "style" of listening and action.
You learn to let the sale come to you; and you learn to listen, read body language and understand your clients' concerns. You see your client and fully with your heart; and this helps your brain solve the issue or find that selling point that secures the deal.
Reflect upon those whom you admire whether in business, politics, entertainment, sports, faith tradition, etc.; and I bet you'll notice that they whole-heartedly listen before they ever speak a word. They want to listen, see and comprehend you so that when they do comment, their advice is thoughtful, useful and comes from a fully developed experience. Being an entrepreneur has helped me restore my sense of seeing, further developed my reasoning and increased my patience when either meeting with clients or working with my team. So with that stated, I'll now listen.
May your path be illuminated.