Plaid: When you aren't in the kitchen, where would we find you and what would you be doing?
Callie: Drinking some vino and snacking on some appetizers at a local Fort Worth restaurant.
---
Plaid: What was your inspiration for becoming a chef?
Callie: Growing up, I was always obsessed with cookbooks and food in general. My mom would have PBS playing with Chef Rick Bayless and I would read Alice Waters and Ina Garten recipes as leisure. This sparked my love for food.
---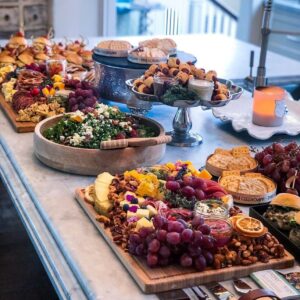 Plaid: What do you find most appealing about expressing yourself through your food?
Callie: My background is in Art and I also minored in it from TCU. Cooking is my daily way to express my artistic view to the world.
---
Plaid: What was the driving force behind starting Linguine & Dirty Martinis and more recently, Meyer & Sage?
Callie: I started Linguine & Dirty Martinis almost 12 years ago when I was still in culinary school. Local friends and clients began requesting my services to cook for parties and to cook weekly meals, and it all started there. Meyer & Sage was my husband Allan's idea. We were looking for a way to connect and expand our personal chef services to a larger demographic and we did this through Meyer & Sage. We have a group of very talented chefs and we work out of a commercial kitchen providing weekly meal delivery services as well as grab&go and oven-ready meals to our brick & mortar shop in The Foundry District.
---
Plaid: Is your husband Allan a chef?  Do you work in the business together?  You mentioned he gave you the inspiration for Meyer & Sage.
Callie: Allan's background is in corporate finance from TCU– we met there in 2004. After a stint in the corporate world, he went to work for himself writing computer code and designing websites. He designed the websites for both of my businesses. We now work in business together 100% of the time after beginning Meyer & Sage. We have completely different responsibilities, but of course, they always overlap owning a small business.
---
Plaid: What is the main difference between these two ventures?
Callie: Linguine & Dirty Martinis is an in-home personal chef service. Meyer & Sage is a delivery service and brick & mortar culinary studio and grab & go shop, also with meals cooked by professional chefs.
---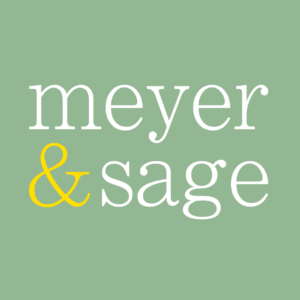 Plaid: With all of the food delivery options nowadays (i.e. Uber Eats, Door Dash, etc.) that deliver from many different established restaurants, what makes Meyer & Sage different and stand out from the pack?
Callie: The finesse from our chefs and the high quality of ingredients we use. We make everything from scratch- including our aioli. The chicken is always pastured and organic, the salad greens are always organic, the meat is humanely and sustainably raised, the spices we use are fresh and local. It makes a huge difference in the final product.
---
Plaid: In November, the fortworth Magazine wrote that you'll soon launch a series of cooking classes and workshops. What's the latest update on this and who is your target market?
Callie: We've already started with private demonstrations and cocktail parties in our shop and we plan to offer more open to the public in the spring. Our target market is anyone that enjoys cooking and entertaining, eating and making beautiful meals and respecting the ingredients.
---
Plaid: Are there any other plans for expansion in the works?
Callie: There are always plans for expansion 😉
---
Plaid: What are some of the biggest hurdles you had to overcome in becoming a chef and then opening your culinary based businesses?
Callie: I think one of the biggest hurdles is a feeling of self-doubt because I'm not "a restaurant chef." There can be different notions floating around in the culinary/food industry world about what constitutes a legitimate chef. I have done the work. I've worked in kitchens, I've taught at my culinary school and I've worked 4 jobs at once and continue to hustle daily to provide a good and happy life for my employees and my family.
---
Plaid: Do you ever feel self-doubt and how do you overcome it?
Callie: Of course! I'm human. Deep breathing helps me connect and become more grounded. I also search to think about all of the things I should be thankful for in order to divert the negative energy.
---
Plaid: What relationships do you find have been particularly invaluable in your journey and why?
Callie: Relationships with my mentors and my current staff. My food businesses would not even exist or be successful without them.
---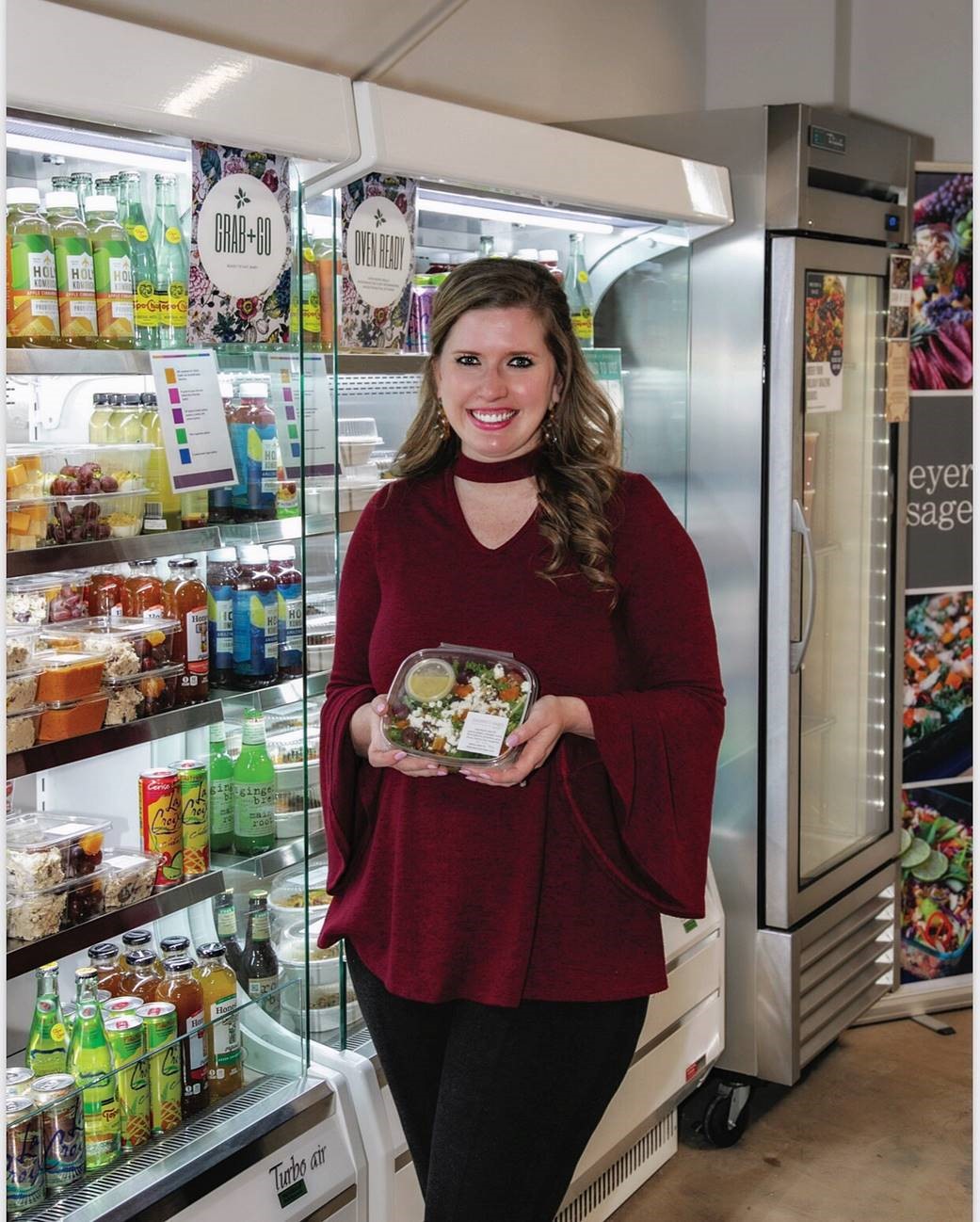 Plaid: According to data USA, 78.4% of chefs and head cooks are male. Have you found the professional kitchen to be a difficult place to be female? How do/would you encourage other girls and women who desire to pursue a career in the culinary arts?
Callie: I personally have had good experiences. The first kitchen I worked at, one of the line cooks, Victor, showed me around and watched over me almost like a big brother. He certainly didn't have to do that but he made the decision that it was the right thing to do, and it impacted me and made me a stronger cook.
The team we currently have at Meyer & Sage is equal women to men ratio and I've really been inspired with how the team really connects with each person as a person- not a certain age or gender. I would encourage other women to stick to their path and know that everyone has different timing with their culinary paths. Julia Child didn't even start cooking until her thirties and she became a worldwide legend. That's powerful.
---
Plaid: I also know you collaborate with other business owners in Fort Worth; Whistle & Sway, Brett Oliver, etc.  How has this impacted your business?  Would you encourage other business owners to seek out collaborations or partnerships with others that are not necessarily in their same line of work.
Callie: I would ABSOLUTELY recommend this. Most of our brick-and-mortar came together with the help and hiring of local businesses. Don Smith Designs and Cowtown Signs painted our outdoor art work and hung our beautiful sign. Brother Sister Design and 6572 Build were the woodworkers and custom carpenters who constructed all of the custom farm tables, hanging shelving, tables, chairs, counter woodwork and display cases for our shop. S&V Plant Love and Trout House Rugs are the local vendors we use to provide the beautiful aesthetics of fresh plants and unique vintage rugs. Dr. Sue's Chocolate, On the Rocks, Tribal Juices and Holy Kombucha are a few of the local vendors that we wholesale. Brett Oliver is an incredible artist and completely transformed the shop with her talent.
Along with these vendors, the support that we have experienced with our neighbors in The Foundry District has also been instrumental. Supporting local businesses is integral and so important to me.