Are you one of the 26% of Americans that have not read a book last year? In my lifetime and career, I have found that reading, whether for pleasure or for self- development, has always helped me move my goals and intentions forward. In the work that we do with our wealth management clients, we have found that reading, researching, improving our "craft" is so important to the level of impact we make with and on our clients.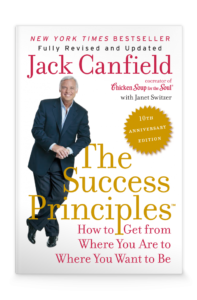 This month, I have highlighted Jack Canfield's, "The Success Principles," as my book of choice for superior strategies, tools and techniques for self-development and reaching your Big Goals and Dreams. We are firm believers that "Continuous Learning Improves your Earning." I am in the Canfield Coaching Certification process and am thoroughly enjoying how to integrate his work with my wealth management principles, because at the end of the day, I have learned that we are "financial coaches" as well. My team and I have applied his principles to our everyday living and to our business.
Back to books and reading, we see that most successful people, who are keen on self-improvement and being more aware, read voraciously. They may read 30+ plus books a year, and now with digital versions, you can read just about anywhere. Seeing the world through others' eyes can be exciting, educational, and inspirational.
Make it a goal to read at least one book a month and let's see the change in your life, your lifestyle, and your life's goals!