When you think of starting a business, it only makes sense to do something that you know. If you are an engineer, you probably don't want to start a crafts business. If you are a talented graphic designer, you might not want to embark on a new career in SEO consulting. Get my drift?
When I decided to start my own company, I asked myself several questions to help me define my focus. These questions may help guide your thought process, as well:
What do I know the best?
What could I do that would help people?
What unique insights do I have to offer?
What makes me an expert?
Having worked in sales for over three decades, the answer to the first question was obvious: I know sales. As a corollary, I know people and I know how to communicate. Is there one area in which you have extensive experience? Have you studied a particular niche or practiced a talent longer than most? Targeting the subject matter that you know best will help you stand out from the masses.
Next, you have to ask yourself: Is there a need? In other words, can you make money doing what you are planning to do? If you are launching your own business, it not only needs to be something you know about and are passionate about, but also something others need to have. Often, this is the biggest gap in the plan…Did I say plan? Let me keep going…
If you determine that there is a need for the product or service you will be offering, is it something that people need all the time, just during certain seasons, only when the economy is good, or when the economy is not so strong? In short, you should know what conditions are necessary for you to have a viable business. The existence or absence of those conditions will determine whether or not you can actually earn a living.
Likewise, there may be a strong need for what you have to offer, but the marketplace may also be crowded with competitors. Looking for ways to narrow the scope of your services or specialize in a smaller market can help you meet the needs of a particular group while differentiating yourself from your competitors.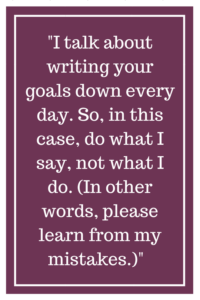 Ultimately, you should do a lot of soul-searching before starting a business. Is it something you have been dreaming about and talking about for months or even years? Has the idea been keeping you up at night? Or did one of your friends start a business, and you figured they're making money and it looks like fun? You need to be honest here. Starting a business is no easy task, and it isn't a hobby. Let me say that again: it is not a hobby! You will be spending vast amounts of your time, your energy, your family's time, and your money on getting your business off the ground. So please, before you cut the ribbon and join the Chamber, be really sure this is what you want. Remember the saying, "Do what you love, and love what you do." You don't want to fail this test, and it's not graded on a curve.
Now the big question: WHY? Why would I want to start a business? Why wouldn't I just stay in a nice cushy position and bring in money every other week? Why would I want to have to prospect and sell my services? Why?
The real answer is that I love the start-up phase of a business. I love the challenge of creating something from nothing. I love the fact that I don't really have to answer to anyone but myself. I also love to help people and discover what makes them tick. I find it fascinating to discern why men and women do they do the things they do. When the light bulb goes on, I want to be there. Do I need any other whys? I think I have them covered.
Of course, there is more to laying the foundation for a successful business start-up than just these few pieces. What about a business plan? The pundits all say you have to have one, and who am I to argue? Thanks to the wonders of the Internet, you can find examples online in a flash, do a little copy-and-paste, and your business plan is complete! Funny thing, though—I didn't even get that far. I was too busy telling people about my new venture to detail all the ins and outs of how it would operate. I had the vision and the mission on paper, and I had a general outline of my business structure, but the rest of my business plan was in my head. I chose to ignore the little matter of differentiating myself from the competition and putting together my entire marketing strategy and financial forecasts, figuring those minor details would work themselves out over time.
You're probably thinking, "Doesn't she know you have a better chance of succeeding when you write things down?" Yes, I'm a sales trainer—I talk about writing your goals down every day. So, in this case, do what I say, not what I do. (In other words, please learn from my mistakes.) When I first set out on my new path as an entrepreneur, I really didn't feel that a written business plan was necessary. Here was my reasoning:
I was in business for myself.
I was never going to have anyone else in the business.
I had an idea of what my business would look like.
I knew how much money I wanted to make.
Writing a business plan was a waste of time.
Doesn't each one of these reasons make perfect sense? They did for me and let me tell you how easy it is to get off course if you don't have a roadmap to which you can refer. In short, take the time to put together a business plan. You may hate me now, but you'll thank me later.
As Herb Kelleher said, and I am in total agreement, "We have a strategic plan. It's called doing things."
---
Other articles you may be interested in: