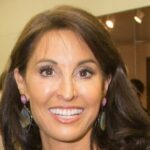 Rhonda Marcus coaches dynamic, successful women around the world to be the greatest version of themselves and tackle the out-of-the-ordinary challenges that can occasionally elude the best of us. Her unique, results-oriented approach incorporates warmth, positivity, intellect, and Rhonda's life experiences. With a successful career spanning more than 25 years of leadership in finance, international sales and marketing, community service, and entrepreneurship in conjunction with the trials and tribulations of motherhood, surviving cancer and managing family relations while maintaining her own identity, Rhonda's expertise is not only extremely practical, but widely relatable. She is professionally certified, listens with purpose and is known for asking the questions that help empower women to do and be their best. Rhonda is the proud mother of two wonderful teenagers, the wife of a loving husband and a friend to many. Her array of passions include travel, learning and discovery, fitness, good food, great wine, being in the joyful company of friends and family, and of course, coaching.
For more information, visit Rhonda's website: www.rhondamarcus.com
or her Facebook page: https://www.facebook.com/RhondaMarcusPersonalCoach
You can also check out Rhonda's articles here.