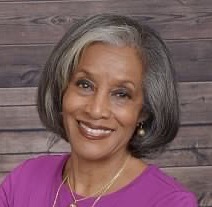 In 2007, Gail was suddenly thrown into the grandest adventure of her life—retirement, the ultimate graduation!  
Having enjoyed 32 years as an insurance professional, certified Training Manager/Director, Life Coach, speaker and financial literacy advocate, she was set free to do what she loved – helping women live healthier and wealthier lives.  Her success in business, marketing, management and training opened doors of opportunity to work with women through church and civic organizations in Texas, Ohio and Missouri.  Along with her husband, Charles, she began pursuing her highest calling:  acquiring and using God-given resources to help give others a fighting chance in life.
"Early retirement was a gift to me that most people will not get.  But my heart breaks for the millions who will never see a retirement of any kind because of the deteriorating economic and employment environment of the world today.
 My mission is to help women live well, find fulfillment in retirement, and leave a legacy of wealth for their children's children.  I address all facets of wealth—spiritual, mental, emotional, physical and financial—and so I am both a health warrior and a wealth builder.  I consider myself an amateur of the highest order—experienced, trained and certified—but choosing to operate simply "for the love of it", which is the technical meaning of the word.  I love to ask the questions that help us all think about what we want to achieve, and I am skilled at moving us to align our daily practices with our ultimate goals.
 I believe in the power of dreaming big and working together in community to make all our dreams of freedom a reality." 
You can find Gail's articles here.