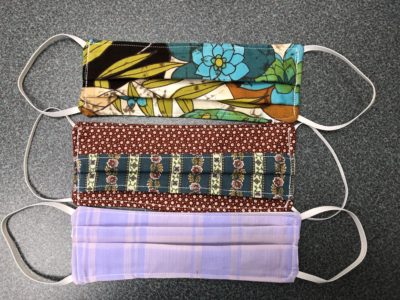 In early April when the CDC announced that every citizen needed to start wearing a mask in public, the seamstresses of America stepped up to the plate and started making homemade masks. I also felt called to join that effort, so I took inventory to see what I had available. I found multiple packages of elastic and spools of thread from my husband's grandmother and my own mother's stash. I realized how happy this would make them, both of whom have been gone over 30 years, to know they would contributing to such a worthy cause.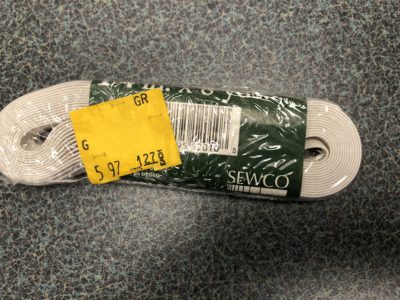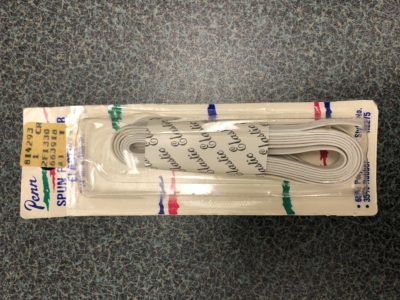 I surprisingly found a brand new unopened package of cloth diapers from decades ago, a gift that somehow never got opened that could serve as gauze inner lining for the masks. When I saw the extent of my supplies, I knew it was more than I could tackle alone. I envisioned the opportunity to make masks with other nurses for their personal use. When I approached our management about the idea, our amazing leadership saw this as a team-building opportunity and approved it. Once again, I recognized how blessed I have been to work for such an amazing faith-based organization for the past two decades. An organization that supports the employees emotionally as clearly as they seek to attend to the physical needs of the patient.
The machine I would offer was 35-years old, but such a work horse, the one on which I had created all of the quilts as well as a multitude of gifts and home goods, as described in my earlier articles.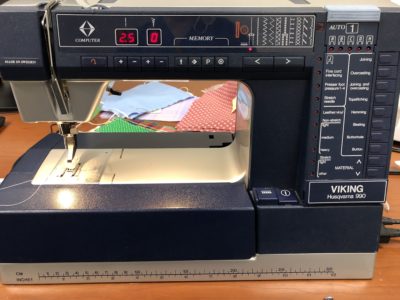 Originally a gift from my husband, we called it, "The Little Sewing Machine That Could". I had spent decades in front of that machine, praying, planning, and sewing, not only for the recipients of the gifts, but for the wisdom to know how to create each project. Additionally, we would use a new serger that was donated to our food bank resource center for this worthy cause.
It is difficult to describe the joy that making these masks brought to our unit, even before the cutting or sewing had begun. This project became a morale booster, a brief time for fellowship and friendship, a calm within the midst of the storm during the short periods of downtime. Looking at the beautifully colored materials provided a respite, a time to reflect on our many blessings, and to share our hearts.
One conversation I shared over and again was how God had provided all of the materials for this project years before we knew we needed them. I shared how I had been a part of a Christian women's group who taught newcomers to knit toward the goal of being able to eventually make a prayer shawl for someone in the community who was sick. When each shawl was finished, our knitting group would pray over the shawl and the person, sign a card, and then deliver it to the sick person.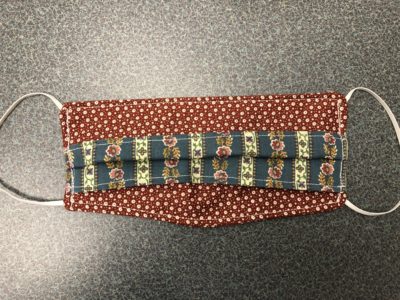 One of those sweet ladies, who had been collecting material for years, announced that she hardly sewed anymore. So she brought all of it to a weekly meeting to share, separated into scores of fat quarters. After the others took what they wanted, she gave me the rest for my booth at an antique mall, since my husband wasn't working due to an injury. But not one fat quarter ever sold, so I tucked them away with my sewing supplies.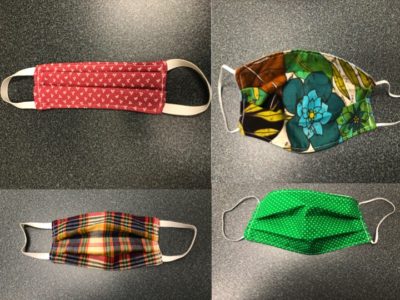 When I felt called to start making masks, I recognized those fat quarters alone would make hundreds of masks, all because of the generosity of others. I simply thanked God that He had provided all the supplies we would need before we even knew there was a need, just as the Apostle Paul shared, "And my God shall supply all of your needs according to His riches in glory" (Philippians 4:19).
Recently I saw a movie that reminded me of just how much we need to depend on one another, Parker's Anchor. Some of the time, we simply need "sisters", other women who are also struggling, possibly a similar issue, but knows our heart well enough to care about how we are making it through, knowing when to "sister-sit" with us!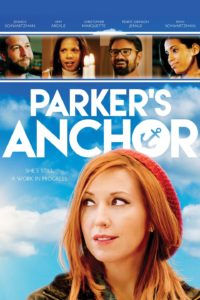 This movie also highlights that sometimes we simply need to go home, either in our minds or in person. Since my parents passed many decades ago, though I can't go physically, but I still can in my memory. Just give me some comfort foods from my childhood, and let me talk to my sisters and friends who know my heart and all of a sudden, I am home.
The movie is also a reflection of a child's view of her mom's journey, helping me remember that those little ones are always watching. Since we have such a short time to help shape their perspectives of whatever is going on, each moment with them is so valuable.
COVID has thrown us all into some really stormy waters, so how are you surviving? Who is your anchor in the midst of this storm? For me, I started listening to a daily audio Bible with commentary the week COVID started, and God's Word has been my anchor! I've also had several deep share times with my "sisters", my support group. Remember, home is where your heart is, so enjoy this precious time with your loved ones. Per the advice from the Grand Mamma's from the movie, to handle the unexpected, you simply, "Take one little step at a time," even if it wasn't what you had planned. I believe we will get through this together and be stronger because of it!
Note: The "Little Machine That Could" fell prey to a power surge, but I believe she went contented, knowing she had given her all doing what she loved, making people happy! A coworker's brother then loaned us his machine to keep the production going. Yes, together, we are definitely better!
Photo by Kelly Sikkema on Unsplash