This month I want to write from my heart to my professional nursing peers. Shakespeare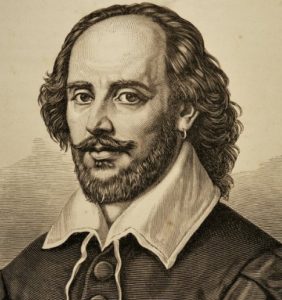 said, "To be or not to be, that is the question", but what was the brave bard telling us? If there actually is a connection between our being (our essence or beliefs) and our attitudes: when we are scared, are we mirroring fear and emulating discouragement? If so, what should be my response as a nurse to this current situation? As I contemplated this, I was reminded of a beautiful section of Scripture called the Beatitudes (or as I have come to apply to my life: My Be-Attitudes). If you are unfamiliar with that section from Matthew 5:3-5, it reminds us that those who realize their own needs, take responsibility for their part in any situation, humble themselves, hunger and thirst to live rightly, show mercy to others, and live from a pure heart, they can then pursue peace and choose to rejoice in the midst of the challenges. Knowing this current health crisis will not only very likely change our own professional nursing practice, but could also affect our own personal health, is there anything we learn from those who have gone before us, serving others, even at their own expense?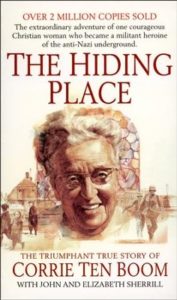 Consider the life of Corrie ten Boom and her family who were persecuted for their acts of kindness toward the Jews in danger of extermination during the Nazi reign. Many would ask where God was in the midst of that injustice, but He was very present. In fact, our wise and infinite Creator God was the One that had given the ten Boom family not only a heart for Christ, but also a deep love for the Jewish people for many generations, which prepared them for the role they would play in the midst of World War II. Those prison camps were meant by the enemy (the Nazis), to be a place of torture and death for the Jewish people. Yet, God placed in the midst of those camps, members from the ten Boom family who could spread the Light of Jesus throughout those dark dungeons of hopelessness, a platform for sharing God's Good News. Only in eternity will it become known how many Jewish prisoners heard and accepted the gospel of Christ after some type of contact with the ten Booms and other Christians in that environment. So, was God truly being unkind to allow Christians to be sent into that environment? No, the God of the Universe, "Who causes all things to work together for good to those who love God and are called according to His purpose" (Romans 8:28), simply used a different path to bring His good to others. (To learn more about the dedication and devotion of this family and others in hiding the Jews from the Nazis during that time, you can click this link to hear the whole story of the ten Booms and do a virtual tour of their home that came to be called, The Hiding Place.)
So just as the ten Boom family found themselves in the midst of a calamity that was affecting the safety of their own countrymen (and ultimately the world), we are finding ourselves today in the midst of an upheaval, a time a health crisis. As the ten Booms chose to serve within their own communities, do you realize you also have already been prepared and equipped to serve in your particular environment to bring light into that darkness, hope to the hurting during this time?
In the midst of this current pandemic disease outbreak, everyone within healthcare will be called upon to be more resilient, even stronger patient advocates. So, it is time for us to be that full partner with physicians in the spirit of collaboration, as called for within the Institute of Medicine's Future of Nursing report almost a decade ago. It is also vital that we stand strong, arm-in-arm, building up and believing in one another as nurses in the midst of this crisis. So, who will you choose to be during this time? As for me, I will be focusing on the Beatitudes as my example, knowing my attitude within this crucial time will be paramount toward the outcome. I hope each of you will also go forth and be true to yourself, supportive of your fellow nurses, and watch as your positive Be-Attitude spreads throughout your workplace, as you serve from your very being!
May God Bless America!