True or False? You need to eat more veggies.
If you're like most people, the answer is probably true. The problem? It's probably not a habit.
Before suggest how to make it a habit, first let me tell you why you should eat more veggies. Eating more veggies is pretty much a cure-all for so many things!
Weight loss
High cholesterol
Feeling full
Constipation
Guilt for not eating healthier
So how can you make eating more veggies a habit?
1. First, keep them in the house:
They're not going to get eaten if you don't have any. Remember the goal is to fill half your plate with fruits and veggies!
2. Know how you are going to prepare them: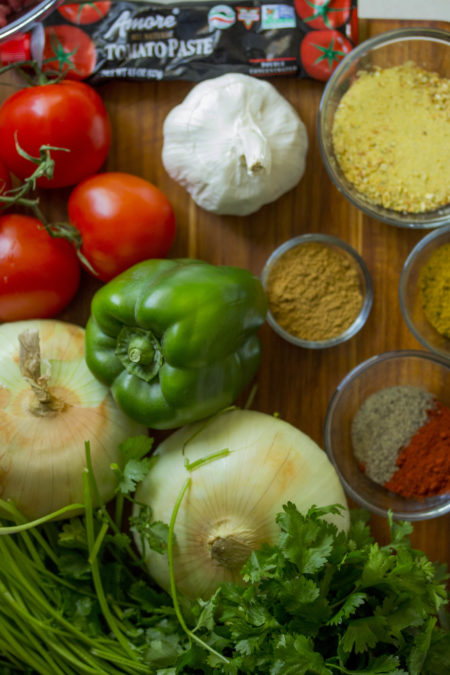 Have you ever bought a certain veggie because it was on sale, without having something specific in mind for it and then 2 weeks later tossed it? You're not alone. Of course buying veggies on impulse IS a good thing—much better than say buying chips or cookies on impulse. But those are so much easier to eat—yes? So become friendly with the veggie recipes from Cooking Light and Eating Well. Need visuals? Check out this Living Healthier video series from It's Time Texas, a nonprofit that is working to help Texans be healthier! The video series called Shopping and Prepping Healthy Meals: Produce, could be especially helpful. There are also videos on cooking on a budget and shopping in general. (Also available en español!)
3. Start the day with a veggie as often as possible:
Scrambled eggs with spinach
A veggie omelet
Have a breakfast salad! Top your mixed salad with poached eggs
Have a glass of V-8 or tomato juice
4. Add a veggie to every meal and snack:
Start the meal with a salad, crudité or broth based veggie soup
Keep on hand prepped veggies for snacking: celery, cucumbers, bell peppers, carrots, jicama. Raw veggies are great for dipping in hummus or salsa—another way to get your veggies.
Make soup to use up those leftover and limp veggies.
Roll up a breakfast burrito using leftover veggies
Whip up a smoothie. Adding kale and spinach work well with stronger flavored fruits like pineapple and banana.
5. Make shopping for veggies more fun, or easier:
Visit your local farmer's market. Buying local does more than help community farmers. Really fresh produce tastes better and is healthier too. And somehow meeting local farmers and teaching kids where their food comes from is also provides motivation to eat those veggies and not let them spoil!
Join a Community Supported Agriculture (CSA) group. You can find a CSA through this USDA searchable directory.
Plant a veggie garden. Some veggies, like squash, literally grow like weeds and no green thumb is necessary. In fact, the best tomatoes that we've grown ever were those that came up on their own from dirt from our compost pile! Gardening is also very relaxing and a fun thing for the whole family to do. No room for a garden? No problem, you can grow many fruits and veggies in containers.
Want more ideas? Check out my posts Eat More Veggies: Shopping, Cooking and Storing  and 13 Ways to Eat More Veggies.