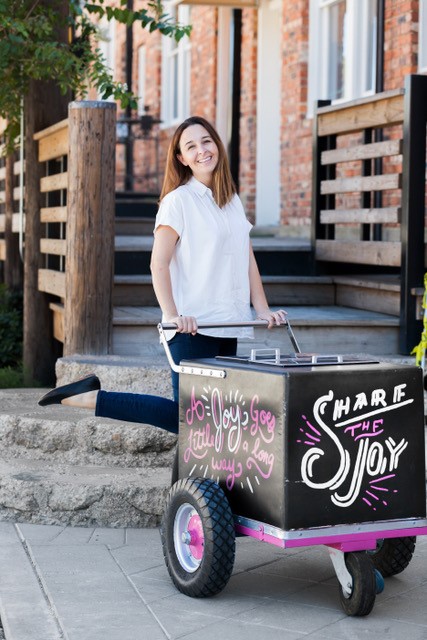 Plaid: What are your Fort Worth roots?
Liz: My parents met and fell in love while attending TCU. They spent a short time in Corpus Christi where I was born but moved back to Fort Worth when I was about a year old. I spent most of my childhood in Fort Worth and went to TCU as well. Most of my family and many of my closest friends still live in Fort Worth. Although I currently live in Dallas, my family and I spend a ton of time in Fort Worth and it will always feel like home to me.
---
Plaid: Does your family have entrepreneurial roots?  Is being your own business boss something you always wanted?
Liz: Yes, my parents owned their own business. My two brothers and several extended family members are entrepreneurs as well. I believe having lots of entrepreneur role models helped me to envision starting my own business and helped me have the confidence to just do it. I have always dreamed of making a living by doing something creative and putting smiles on people's faces.
---
Plaid: Share with us more about Joy Macarons.  Have you always enjoyed baking?  Did you set out to make baking and owning multiple locations a goal?
Liz: I dabbled in many potential business ideas before settling on baking and macarons. My first love was paper, and I tried my hand at letterpress and bookmaking before realizing how much I loved to bake (Side note: I have always enjoyed baking, but even more, I have always loved to eat sweets!). I started making macarons and got a great response when sharing them with friends and family. They are so beautiful to look at and provide an endless range of flavor possibilities. I thought I could create an interesting retail experience by focusing exclusively on macarons and offering lots of different flavors in a fun environment. My goal at that point in time was simply to make the first shop successful. I didn't think about expanding until we started to achieve some initial success.
---
Plaid: What are three key things you learned from first opening your store front in Dallas that you applied to the newest location in Clear Fork?
Liz: I always knew that aesthetics was a really important part of the business, but the visual appeal of the product and the shop turned out to be more important than I had anticipated. So, our Clearfork store has a few different really interesting design elements that we hope encourage customers to come in and spend some time.
I also learned that while the business benefits from lots of foot traffic and impulse buying, we also need convenient access and easy parking to encourage call-in orders for parties and events. The Shops at Clearfork provided a great combination of daytime traffic from surrounding retailers, nighttime traffic from restaurants and entertainment venues, and convenient parking.
Lastly, we have learned that our employees are by far the most important aspect of our business. Over the last few years, we've gotten much better at hiring, training, and inspiring our team members. We are fortunate to have an incredible group of people on our Clearfork team and they do a great job serving and connecting with customers every day.
---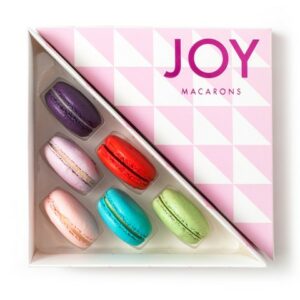 Plaid: We know that women are starting businesses at a faster pace than men right now, why do you think this is so? What do you think is propelling women to start?
Liz: This is a really exciting time for women because many of the historical barriers are being eliminated. As entrepreneurs, women bring a different perspective which allows us to identify untapped opportunities. I think women also see the lifestyle benefits of owning a business. I personally have three kiddos and they are a big motivator for me. I want to work hard to build my business while having the flexibility to be highly engaged as mom.
---
Plaid: In your experience, what can entrepreneurs, specifically women, do in their businesses to help ensure success?
Liz: Surround yourself with smart, creative people. Ask tons of questions to tons of people. Be yourself.
---
Plaid: What do you tell other women when starting a new business?  Any specific advice to those in food preparation?
Liz: My advice is to stay true to yourself and your vision for the business. It is easy to get distracted by what competitors are doing and to feel like you need to conform in order to stay competitive. If you are in the food business, use lots of sprinkles.
---
Plaid: How do you think surrounding yourself with a community of women helps your business grow?
Liz: I try to surround myself with people who are doing interesting things, being creative, and who are kind. I am grateful to all the many people (both women and men) who have shared their experience and have guided and encouraged me. My favorite part of starting JOY is all of the amazing people I have met in the process.
---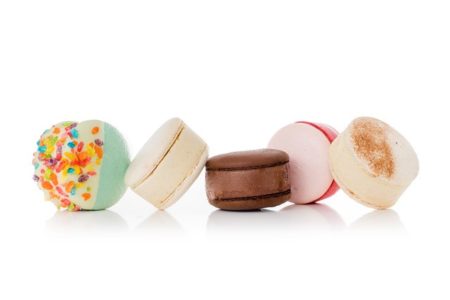 Plaid: Ice Cream is not being paired with macaroons.  Are customers desiring anything else?  Do you feel any pressure to be inventive or do you like to let your current offerings speak for themselves?
Liz: We are constantly pushing the boundaries of what's possible with macarons. Our kitchen team has an absolutely blast experimenting with new flavor ideas. Ice cream sandwiches have been a great addition to our menu, and we are always thinking about what we can do next. Most importantly, we are passionate about quality and consistency. We want our customers to know that when they come to JOY, they will receive excellent service, fun flavors and quality ingredients.
---
Plaid: What's your favorite quote or motto?
Liz: This is too hard! I always tell myself that mistakes are necessary for growth. I guess that is my favorite way to look at my business.
---