"Let's talk about how you can take time for yourself," the therapist said to me. I looked at her in disbelief. My son was eight and a half at the time and it had been 18 months since we'd gone down this rabbit hole of a mental health system. Carve out time for myself? I thought. I was barely dragging through the days and the nights and couldn't add in anything else. I worried, I planned and I second guessed myself. Why would I want to replace those things with time just for me?
This is a common reaction among parents whose children have mental health needs. Like me, they have children who are seriously anxious about everyday things or have unpredictable meltdowns. (Maybe they have both.) They have children who have insomnia or night terrors and nightmares. Our days are stressful and our nights can be too. You feel like you are doing an emotional version of interval training, where you speed up to handle what is thrown at you and sort of collapse in between. What you try to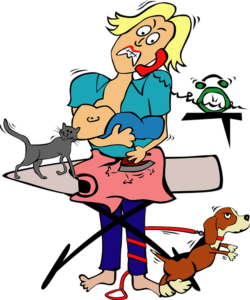 fit in are regular things like grocery shopping, house cleaning, taking care of the other kids and maybe pet care, not self-care.
Taking time for yourself can seem a lot like marathon training. You know people do it and you know it's healthy and admirable. But for you, it seems pretty unlikely. No, make that pretty improbable.
I was recently talking to the mom of a 14 year old with depression. She listed all the things that filled her days: work, appointments, paying bills, taking her kids to soccer and dance, walking the dog, cooking (okay, take-out sometimes), laundry and shopping. While she feels she needs a break, she doesn't see one in her life anytime soon. That's the way it seemed to me for a long time.
Then I discovered the micro break. Micro breaks last from 30 seconds to 5 minutes and are being promoted as a key ingredient to productivity. They can range from looking up from your monitor and focusing your eyes off in the distance to actually getting up and walking around. The point is that you deliberately shift your focus from what you are doing to something else and your mind shifts too. Your emotions can shift gears as well.
It wasn't until a few years after I got that advice from the therapist that I figured out the micro break. I didn't know it was a "thing" or had a name at the time. Taking an hour or two off on a regular basis seemed like a fantasy but I was getting burned out being my son's mom, coach, therapist, appointment scheduler and so on. I needed to get creative. I made a list of things I both liked to do and could do in 10 minutes, adding to it over the course of a couple of days. It wasn't a matter of productivity, it was a matter of staying healthy myself.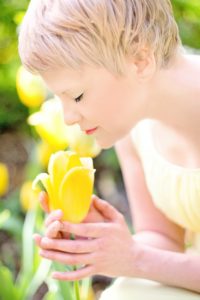 I love drinking a great cup of coffee. That went on the list. I love reading, so I thought of magazines or books that I could read in really short chunks. I made a rule that I could not read about mental health or parenting. I found I couldn't read the Oprah book club books which are often about facing obstacles – they were too much like my own life. I knew I couldn't binge watch television but I could watch a short video. I could walk outside all by myself and look at my flowers growing or count the birds at the bird feeder in my yard.
This was doable.
It wasn't a 30 minute bubble bath or a dinner out which is what most people advised me to do. It wasn't going to a movie or getting a manicure. But those required a lot of planning and often child care. Sometimes I would come home afterward to an agitated child and all the benefits went flying out the window.
But I realized that micro breaks count. They make a difference in my life. They take my mind in another direction for a few minutes. I focus on something I love and, just for a few minutes, let go of my worry and stress. Even better, I sprinkle them across my day. Now, when someone talks about self-care, I say I already do that and smile.