When I think of family, I think of family meals together. It's the perfect time to enjoy each other's company but also so much more! It's a time when kids learn social skills and good manners but also about the joy of eating and trying new foods. Children who eat regular family dinners eat more fruits and vegetables and fewer fried foods and soft drinks, which of course lowers the risk for becoming overweight, as well as heart disease and cancer.
You might be surprised at the other health and psychological benefits eating together as a family brings.  In fact, according to the Family Dinner Project, a nonprofit initiative based out of Boston's Massachusetts General Hospital's Psychiatry Academy, family meals are linked to:
Positive behaviors like higher grade point averages, resilience and self-esteem.
Lower rates of substance abuse, teen pregnancy, eating disorders and depression.
It's also believed that family meals nourishes ethical thinking.
But regular family meals are easier said than done sometimes. Which is why I've reached out to my colleagues to share ideas on some family-friendly meals, which the kids can also help with. Enjoy!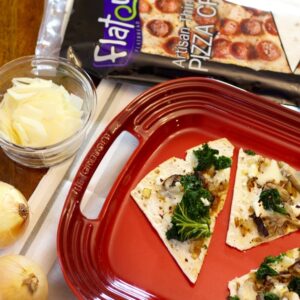 Cheesy Wild Mushroom & Caramelized Onion Pizza from Amy Gorin RDN. This easy homemade pizza could be a light meal or after school snack. And it's a great way to sneak in a few veggies as well as boost calcium intake.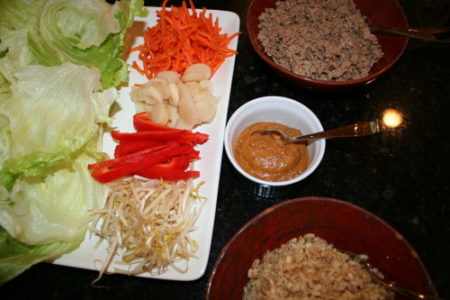 Lettuce Wraps are so fun to put together and easy to make! This one from child nutrition expert Jill Castle RD is no exception. Like me, Jill is also a fan of The Dinner Bar—a format of deconstructed foods that gives kids more control of what and how much they choose to eat.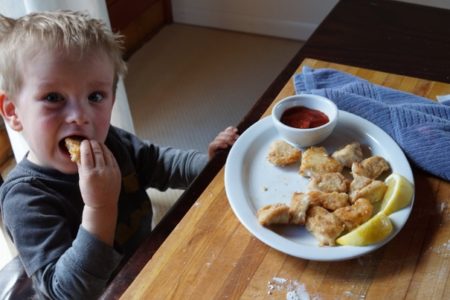 If you've got kids with food sensitivities, this recipe for Kid Approved, Egg-Free, Gluten-Free Chicken Nuggets from Sabrina Ramme RD are perfect! And your kids can help put in and mix the dry ingredients for the coating.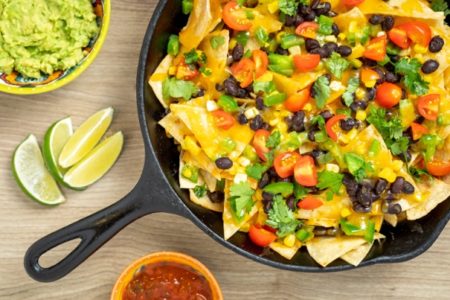 OK, raise your hand if you don't like nachos…I didn't think so because most everyone does! This recipe for Loaded Veggie Nachos with Homemade Tortilla Chips checks all the boxes: prep in less than 30 minutes, healthy AND tasty meal for Meatless Monday, and kid-friendly! These nachos from Stephanie Van't Zelfden RDN is also perfect for little hands to help with.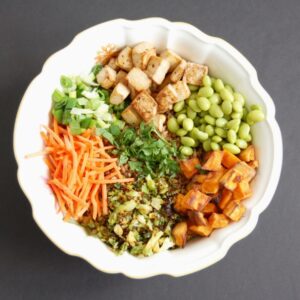 Buddha Bowls are fun for kids to put together and can be tweaked depending on your family's favorite foods. Dietitian Jessica Levinson MS, RDN saved time on this recipe by using prepped veggies from Trader Joe's  or ALDI (if you're lucky enough to have one near you!) And since this recipe is meatless, it's perfect for those wanting to eat more plant-based meals (which should be all of us!)
Read about how family dinners build reading skills here.
Read about fun conversation starters at the dinner table here.