In the midst of difficulty, we often forget how very strong we really are. Before this pandemic started, some of you were coaching your child's Little League team. Others were giving piano or sewing lessons in your home. Mind you, these were done out of your passion and dedication, in addition to caring for your family and working outside the home. Many were experts at juggling and almost famous as a multi-tasker. But what has happened to that skill over the last year?
In the Jesus Always devotional, one phrase really caught my attention, describing what most women are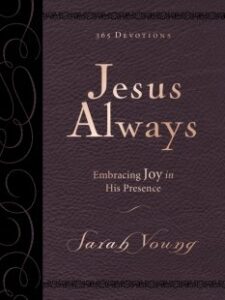 currently facing. Published in 2017, Sarah Young couldn't have had the current situation in mind, but the foundational principle rings true. As she was sharing a story from the Old Testament (Jan 12th) devotion, she stated, "Elijah was blinded by his isolation and his discouragement". I began to wonder, "Is that what is going on? Are we all being blinded by our isolation and discouragement?"
Humans were never meant to be isolated. Think about your grandparents' generation. They worked hard all of their lives, but usually in community. When a neighbor's barn caught on fire, they formed a fire brigade all the way to the well or creek. In fact, barn raisings were common occurrences where the entire community joined in. Women often met up to can preserves for the winter, or make a special quilt for a young couple about to get married. They got the same wrinkles that we have acquired with age, but somehow, they knew those were outward signs of inner diligence and wisdom, badges of honor. They knew if they didn't grow their own food, they possibly wouldn't have any. My parents regularly would have a slice of cornbread and a cool glass of buttermilk as an evening snack, but we children probably never realized the enjoyment was actually tied to a memory from their childhood during the Great Depression when it was a luxury to even have a cow. In the 60's, we often had beans and cornbread for our family dinner, no ham or bacon in it, just two starches. But it was very filling, yummy, and cheap, and besides, we knew that a family meal was much more about being together than what was on the table. So necessities were just that, necessities!
Ever hear of the Fuller Brush man? Unlike the Red Skelton comedy of 1948, most of them weren't tied to any type of a mystery. As Fuller's father told him while pointing to his hands, "These are your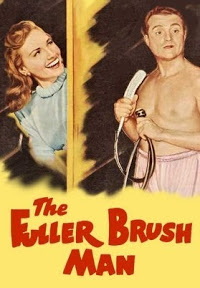 fortune, boy. Be suspicious of anyone who shows you how to make a living without using them!" According to the company's website, Fuller, born in 1885, got fired from his first three jobs, but he didn't give up. When he stumbled into sales, he found his perfect fit. He learned to value the customer's perspective: "I studied a housewife's needs and we made a brush for every need". Because of his creative design and manufacturing his own brushes, his first week's profits were around "$1205.24 in 2020 dollars". They even started giving a free brush when a customer watched their first in-home demonstration. When his wife started selling the products, she outsold him!
In 1946, two more companies opened that would also become household names by taking their demonstrations into American homes. Salad Master® business design had their associate bringing the ingredients and cooking an entire healthy dinner party for the friends of the hostess for free, just to demonstrate their cookware. (Note: We held one of those dinner parties in our home in 1980 and got a deep discount on those quality pots and pans that we are still using 40 years later.) Tupperware® started that same year and offered recipes and demonstrations of products that would save the homemaker valuable time. (Note: In 1978, I became a Tupperware distributor and quickly had some of the top sales in Tarrant County. It might have turned into a real career, but when we found out we were expecting twins, I decided to retire.)
The same year we bought our set of Salad Master® cookware, Pampered Chef® also came on the scene. She was one woman with a mission:  "to provide cooking tools that give people more confidence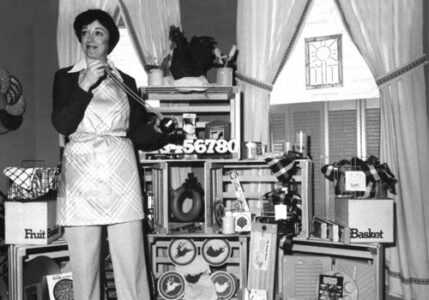 in the kitchen". The company's stated purpose is "Enriching lives, one meal and one memory at a time". All three of these companies have several things in common such as ingenuity, originality, and determination. They also all have built products meant to last. Fuller brushes have always come with a lifetime guarantee, as with Tupperware and most of the Pampered Chef line. So durability was a draw for their product line. But the bottom line that kept each of these companies strong was they all encouraged community. Once they had a Fuller brush, women would share their latest find with other women. Tupperware and Pampered Chef took that one step further, for their basic business plan involved home parties, where women got together and visited when looking at kitchen tools to help them be more successful.
But since COVID started, have you fallen into the Elijah trap, "blinded by isolation and discouragement"? Have you lost your connection to the community (isolation) you so desperately need to bolster your confidence in your ability to face all of these unknowns (discouragement)? Remember, only a mother of preschoolers knows the frustrations such mothers' faces. Only a nurse understands the specific challenges of a nurse.
Only an accountant appreciates the trials within that industry. Only a homeschooler mother can truly relate. So if you have felt stuck in a time warp with isolation and discouragement, wondering if anything matters, remember that others around you feel the same way. Since we will all reap what we sow, make 2021 be the time you begin to reach out, find your community, and be the friend that you need, enjoying mutual understanding as you reap an amazing harvest together!