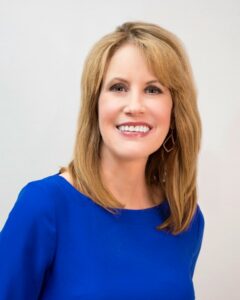 Michelle is a proud native Texan and grew up in Arlington, Texas.  Her 20-year career in fundraising and nonprofit management includes roles in both higher education, healthcare philanthropy, and social service organizations. She is a wife, mother, and a dog lover.
Michelle currently serves as President of Dynamic Development Strategies, LLC, an award-winning, woman-owned company she founded in 2019 to provide interim leadership and strategic fundraising services to nonprofits throughout Texas. 
Michelle is active in the community through board service and participation in numerous civic organizations. She serves on the board of the Charitable Gift Planners, Lone Star Chapter as Treasurer, is a board member of Camp Fire First Texas and serves as the Director/Historian of the AFP Fort Worth Metro Chapter. Additionally, she is the membership chair of the North Texas Grant Professionals Association and recently joined the board of Women's Policy Forum. She is an active member of the Rotary Club of Fort Worth, is a Sustaining member of the Junior League of Fort Worth, mentors other leaders in fundraising, and frequently speaks on a variety of fundraising topics, nonprofit leadership and inclusion strategies for individuals with intellectual disabilities.
https://www.dynamicdevelopmentstrategies.com/
https://www.linkedin.com/in/michellecrim/
You can find her articles here.